23rd April, the award ceremony of the 3rd Beijing International Film Festival was held at the National Conference Center. Many world famous actors, directors and stars converged this ceremony. It is big event for the international film industry.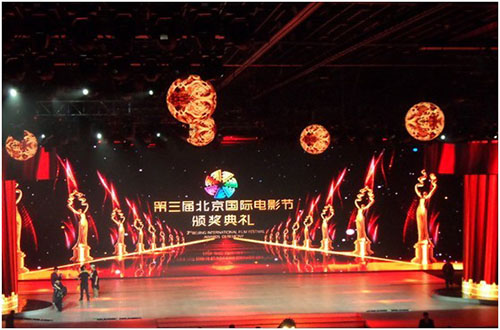 Beside shinning stars and shocking performance, the stage background was also the bright spots of this ceremony. The stage background consisted of P4 HD LED display, P6 scroll LED display, LED floors and 11 spherical LED displays.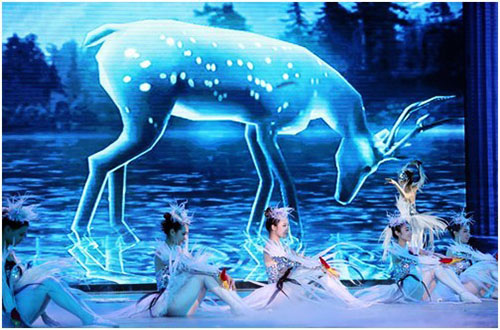 As reported, the LED display stage background project for this meeting was built by Beijing Hua Ao International Culture Media company, which the regular customer of Unilumin, China leading LED display manufacturer. As introduction, 98% LED displays for this project were made by Unilumin. The 11 spherical LED displays hung over the stage adopted Unilumin UBALL series LED display products with features of 360° viewing angle, strong three - dimensional senses, rotatabledisplay and easy for installation and maintenance with each display weight of 125kg.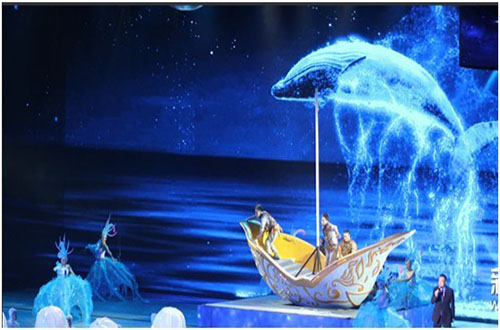 This LED display project is one of the excellent cases of Unilumin. Taking the philosophy of earnest, strictness, initiative and effectiveness, Unilumin commits to provide professional service and guide to our customers in worldwide.