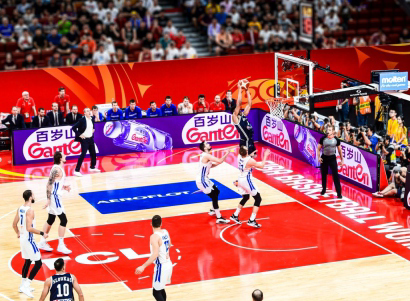 FIBA World Cup, China
The FIBA World Cup is the world's highest level national basketball tournament hosted by the International Basketball Federation. Unilumin Sports has provided LED displays for the 2019 FIBA basketball World Cup. In the next five years, Unilumin Sports will also establish a joint product with FIBA to develop a series of customized LED displays for basketball matches, aiming to bring the top sports audio-visual feast to the global audience.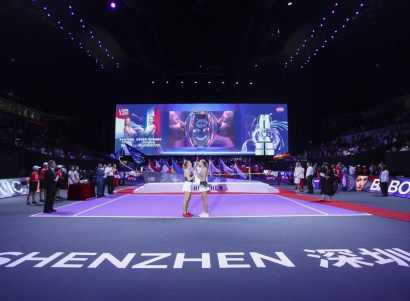 2019 Shiseido WTA Finals Shenzhen, China
The WTA Final is the highest level tennis tournament in Asia and the women's highest level tennis tournament in the world. Unilumin Sports has provided professional LED solutions for this grand tennis event, including the main screen, fence screen, score screen and display screen control equipment, with a total screen area of more than 700 square meters.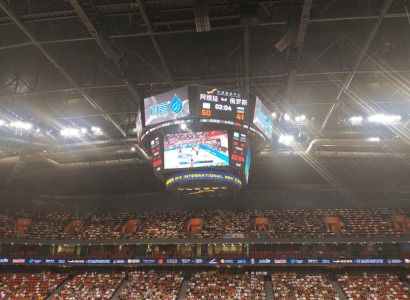 Ningbo Olympic Sports Center, China
Ningbo Olympic Sports Center is the largest gymnasium in Ningbo, which has the basic functions of undertaking national competitions and comprehensive training. It can also satisfy the needs of national fitness, sports and recreational activities. In this project, Unilumin Sports provided Ningbo Olympic Sports Center with a 4-layer central funnel screen and the total area is 200 square meters, which can accurately and clearly present the event information and performance. Meanwhile, it also shows the grand occasion of various cultural and performing arts activities, which was highly praised by customers.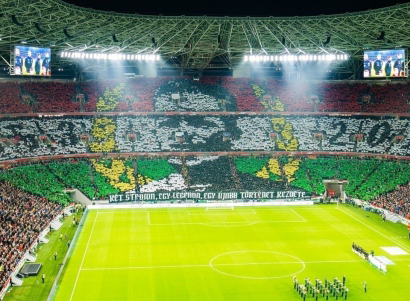 Puskas Ferenc-Stadium, Hungary
Budapest, Hungary is one of the host cities for Euro 2020. In preparation for this football's biggest tournament, the Hungarian government plans to build the country's biggest arena—Puskas, to satisfy the demands of FIFA and UEFA's highest level competitions. In this project, Unilumin Sports provided 4 scoreboards and fence screens, with a total area of 684.4 square meters.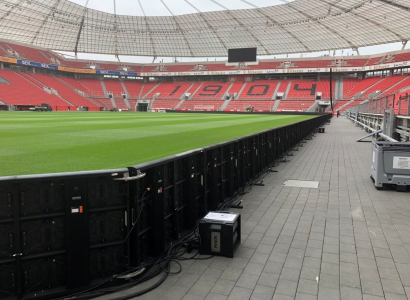 Bay Arena, Germany
Bay Arena is the home stadium of Bay Leverkusen football club in Bundesliga and it can hold more than 30,000 spectators. In this project, Unilumin provided the 720 square meters display for the venue, including ​perimeter screen, ribbon screen, scoreboards and booster venues. It has improved the fan experience and attracted more sponsors.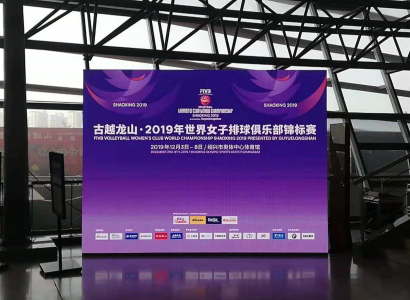 2019 FIVB Volleyball Women's Club World Championship, China
As one of the most influential events in the world, the Women's Volleyball Club World Cup has attracted wide attention. Unilumin Sports has provided 4 LED HD screens for the competition. Meanwhile, Unilumin Sports provides a high-quality display platform for the guidance of the competition, the results of the competition schedule and the information content of press releases.
​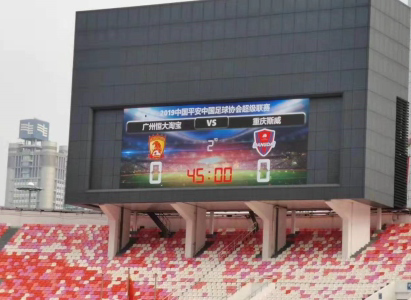 Guangzhou Tianhe Center, China
In this project, Unilumin Sports provides a scoreboard with an area of 147.5 square meters. The screen adopts professional football game software, which is not only easy to operate under the latest CSL broadcasting standards, but also provides interaction solutions closer to the needs of the game for fans, referees, TV viewers and field operators.