​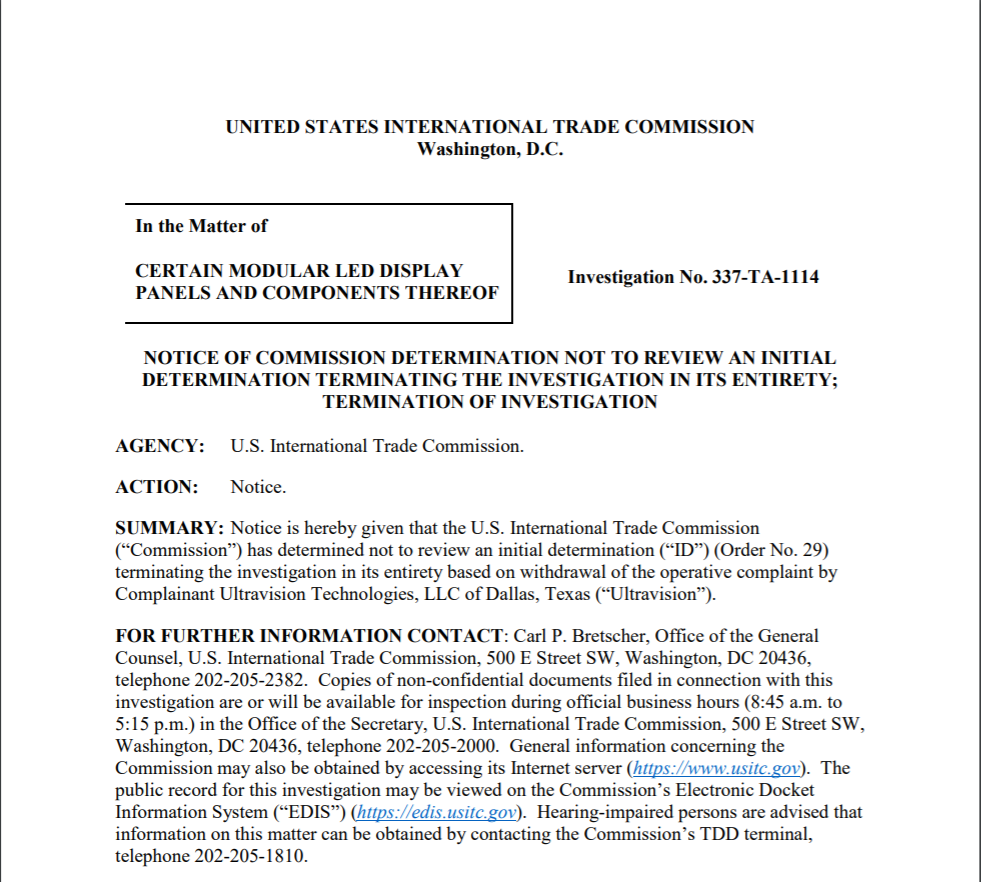 On February 21, 2019, China's LED display industry has won a major victory in a U.S. trade investigation that has been going on almost one year. Based on withdrawal of the operative complaint by complainant, the U.S. International Trade Commission has determined not to review an initial determination and terminated the investigation in its entirety.
Back in March 2018, when the Commission instituted this investigation, Unilumin responded positively to the investigation by setting up a project group integrating with Legal Department, Intellectual Property Department, R&D Department, and Marketing Department; meanwhile, Unilumin allied with seven other enterprises from LED display industry in China. Under the efforts from Unilumin and other parties, China's LED display industry has successfully proved that their products didn't infringe any patent, and forced the complainant withdraw the complaint.

​

As a leading LED products and integrated solutions provider in the world, Unilumin never stop its way to promote the development and strive more rights for the LED display industry. This is the reason why Unilumin has enough confidence to face the 337 investigation.
For more information, please follow Unilumin Group on Facebook, LinkedIn, and Twitter.
All rights reserved. If reproduced please indicate the source.