"LED as a light source, can be controlled and managed by us. With the light and display in combination, it can be applied not only in urban governance, but also in various life scenarios, enriching and warming people's lives, and bringing the world colorful changes.
On the afternoon of August 17, the CITE 2022 National Electronic Information Industry Forum was held in Shenzhen Convention and Exhibition Center (Futian). Lin Mingfeng, Chairman and President of Unilumin Group, was invited to attend and delivered a keynote speech on "Two times won the National Manufacturing Single Champion, Unilumin leads the high-quality development of Metasight", sharing the road to breaking the situation of the LED industry in the new era of change.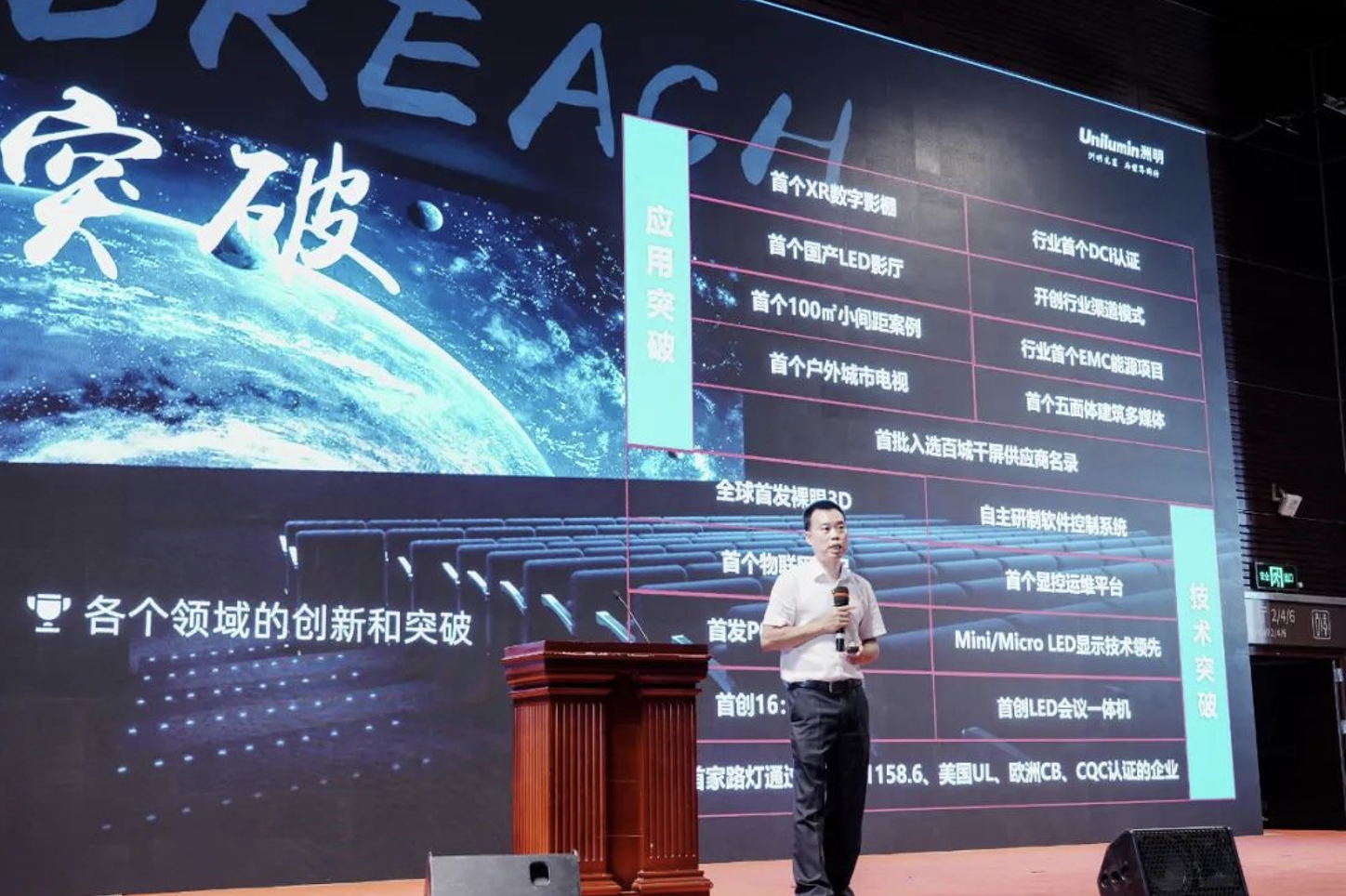 Lin Mingfeng, Chairman and President of Unilumin Group, was delivering a speech
Looking back on his entrepreneurial history, Chairman Lin Mingfeng believes that "LED, as a digital light source revolution, is a great cause that can be fought for life." At the time when customer demand is gradually trending towards individualization, diversification and integration, the LED industry is upgraded and transformed to a new industrial pattern of light-display integration. Only when suppliers with solution customization capabilities and one-stop solution capabilities can they go further.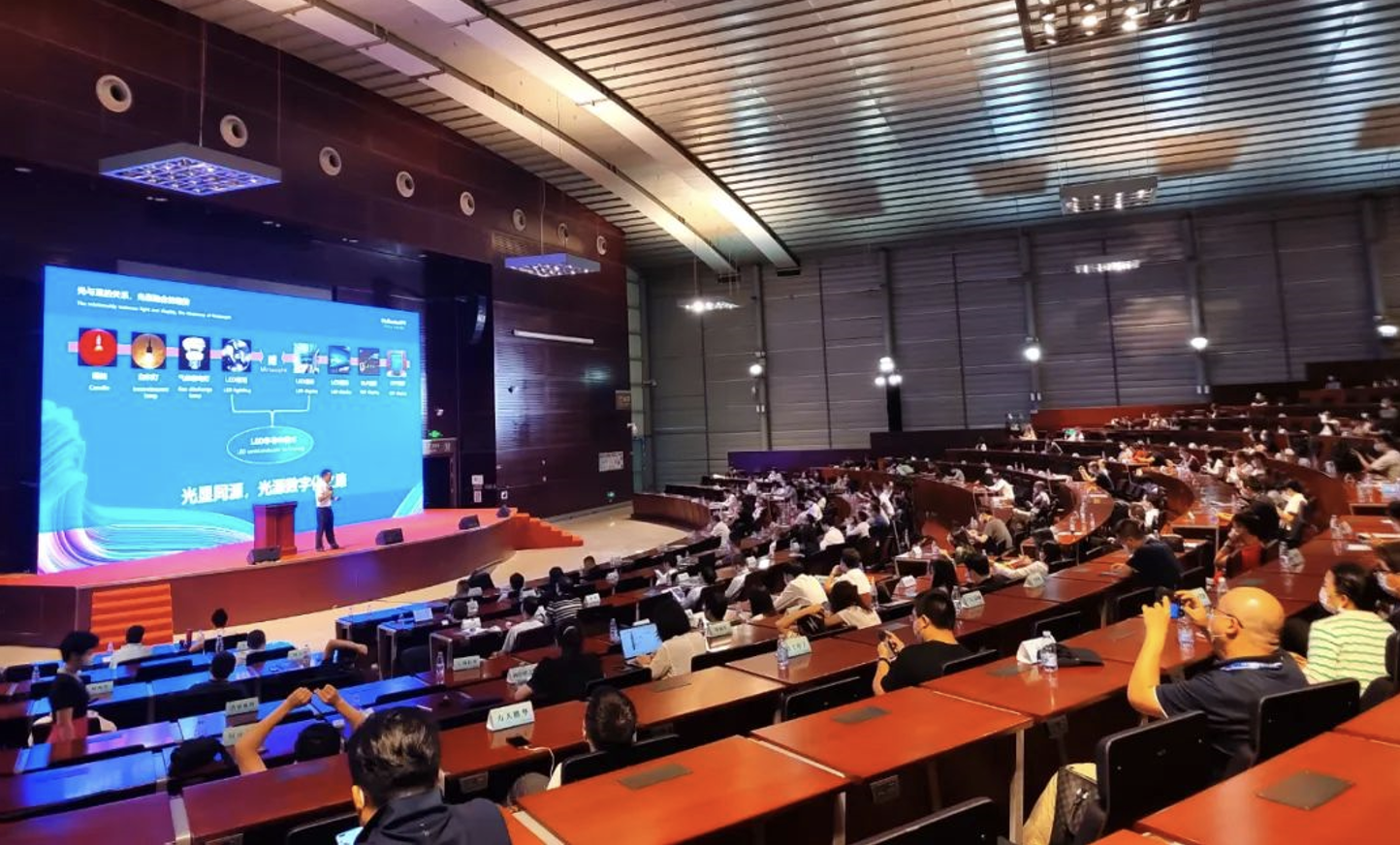 Forum site
Therefore, to make a difference in China's LED industry, it must rely on independent "intellectual property rights".
—— Our root is to be oriented by customer needs, to make the industry stronger and bigger and become our core competitiveness. Neither the degree of innovation nor the moat of technology in our industry is enough. We must have our own 'moat'.
"This 'moat' means that we should always adhere to the intelligent and digital manufacturing, and at the same time, we should take the overall lead in scale, effectiveness, efficiency and quality". According to this idea, Unilumin continues to increase the cost of innovation and R&D, and constantly pursues innovation in multiple dimensions such as hardware, software, content, etc.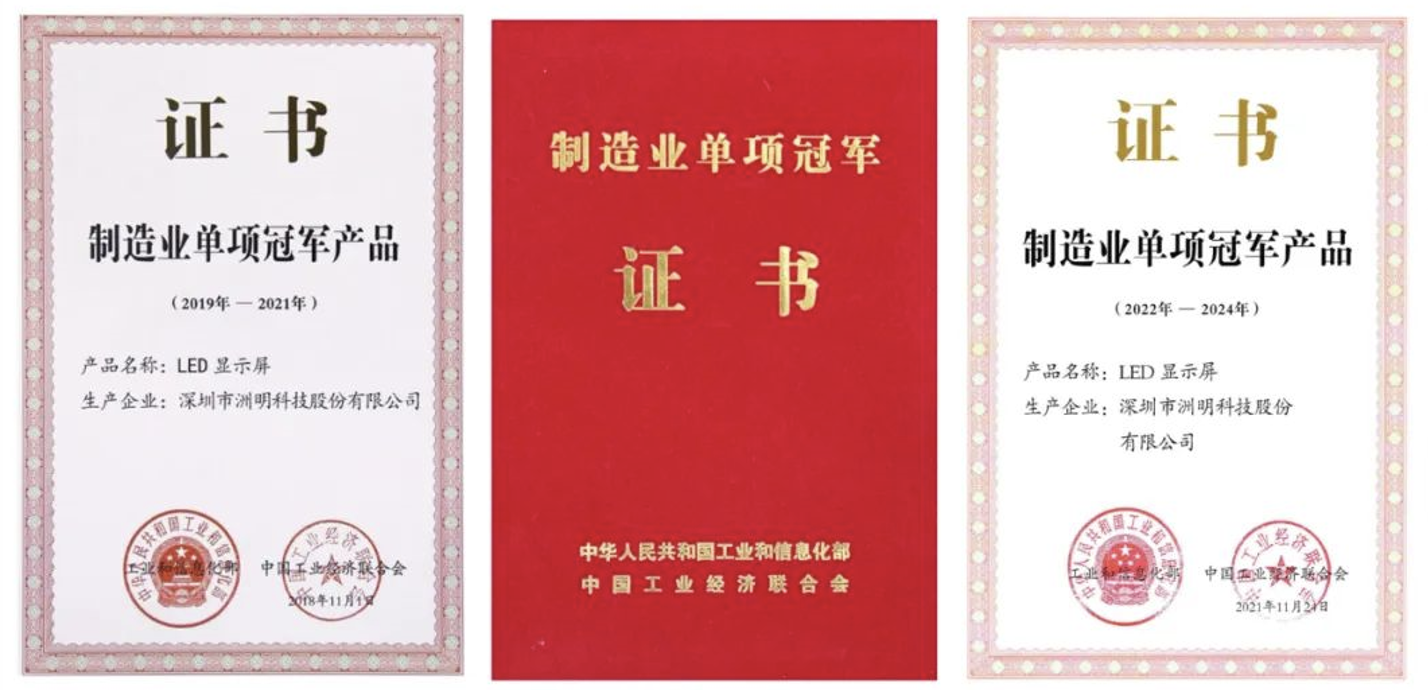 Unilumin display has been awarded the Single Champion Product of the Ministry of Industry and Information Technology in the manufacturing industry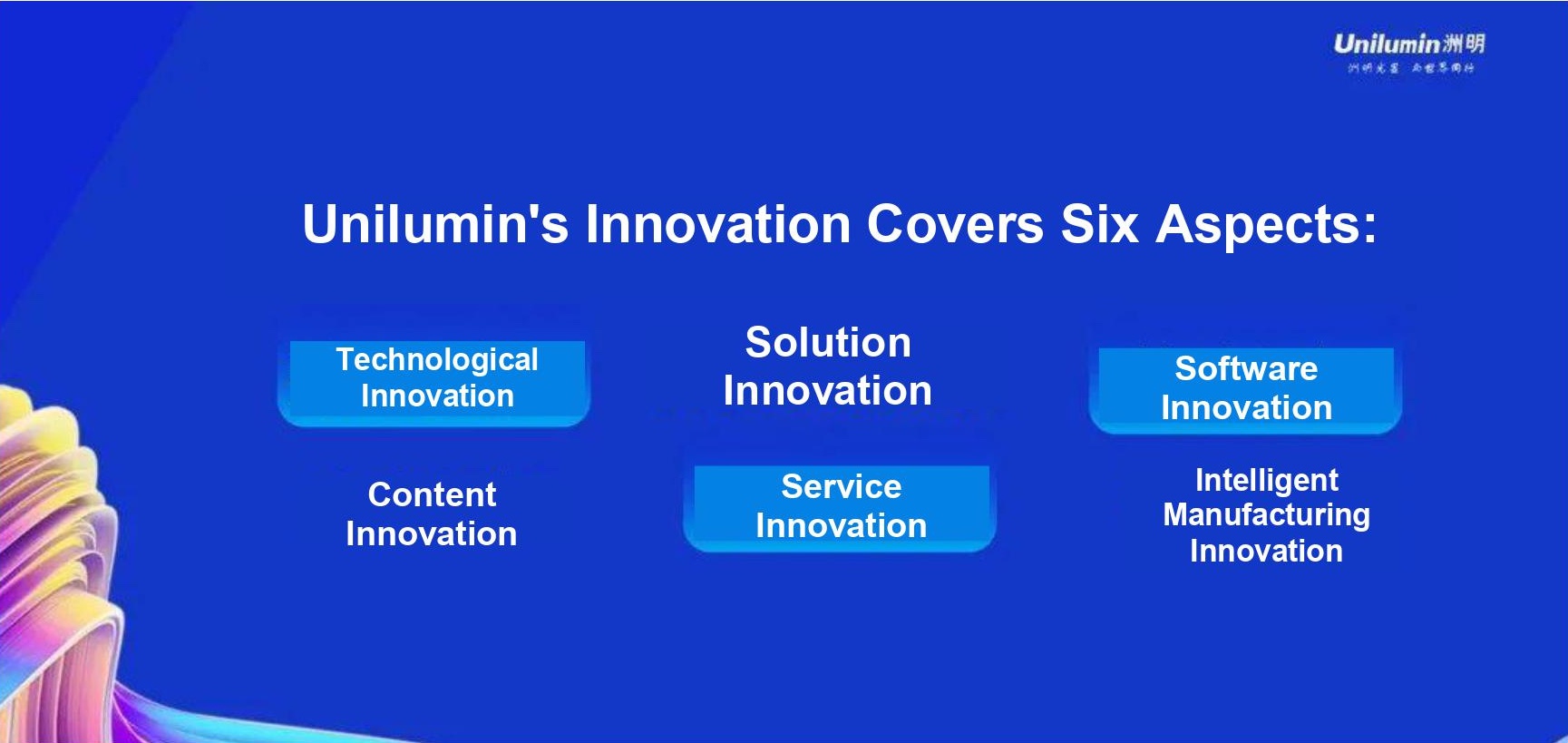 In 2021, Unilumin's R&D investment has reached 308 million yuan, with a R&D team of 1,130 people (accounting for nearly 1/5 of the company's total number). As of June 30, 2022, Unilumin has obtained 2,339 intellectual property rights and participated in compilation of nearly 100 domestic and foreign standards.
In addition, in the industry's most cutting-edge Micro/Mini LED field, Unilumin continues to lead key technologies such as "materials, structural design, and manufacturing processes", and recently has released UMicro 0.4 micro-pitch display. Unilumin is at the forefront of the world with active exploration of new technologies and new fields, together with China's LED industry.

Some of the design awards won by Unilumin over the years
On the other hand, Chairman Lin Mingfeng proposed in 2010 that efforts must be made on the design to compare with the international standard. The IF Gold Award, G-Mark Award, Golden Dot Design Award, the industry's first international design award "Red Dot Award: Best of the Best" and many other heavy world-class honors are the greatest recognition and encouragement for Unilumin's design capabilities and innovation level.
"The emphasis on industrial design has enabled us to complete the leap from 'made in China' to 'designed in China' in this field, enabling the world to know and love Chinese products and Chinese brands."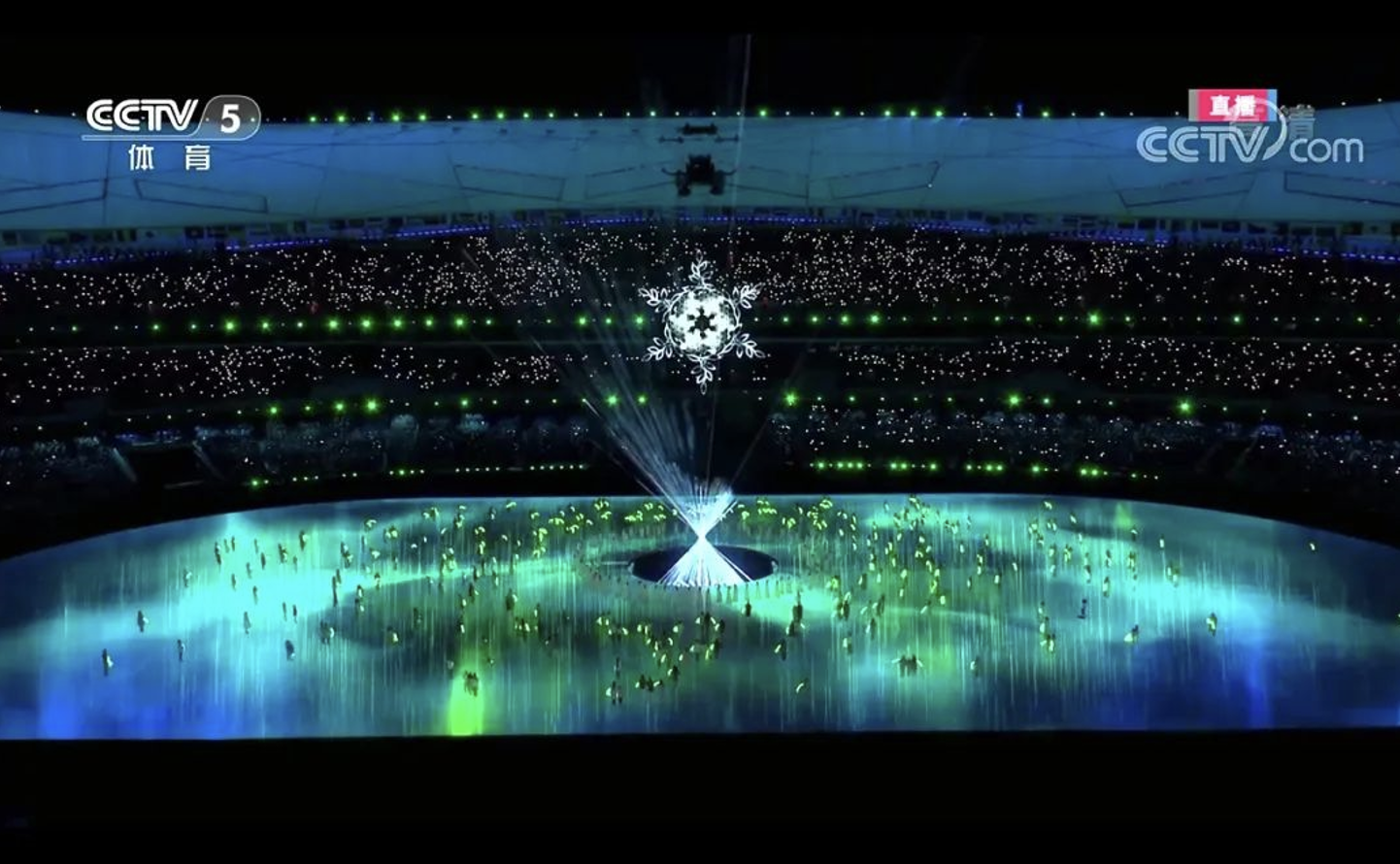 For the opening and closing ceremonies of the 2022 Beijing Ice and Snow Festival, Unilumin provided 4,500 square meters of LED floor screens to ensure the smooth progress of the performance with technologies such as dual-circuit backup and human-screen interaction. Image from CCTV
Chairman Lin Mingfeng said with emotion, that from being the first company to pass the Hollywood DCI certification, and to leading the world with technologies in xR virtual scenes and other fields, Unilumin has gradually formed an all-round leadership advantages in the fields of technical strength, innovation ability, market share and other fields, twice winning the Single Championship of the Ministry of Industry and Information Technology, refreshing the history of the industry. The world's largest LED display intelligent manufacturing base, "Unilumin Daya Bay intelligent Manufacturing Base", and the service network covering more than 160 countries and regions around the world, further ensure that Unilumin can continuously provide high-quality products and services for global customers.
"Unilumin's growth process is the crystallization of striving for 'change' by conforming to the general trend of LED industry, meeting the diversified customer needs that are constantly upgrading; It is also a microcosm of the times when China's LED application industry realizes the independent controllability of the industrial chain through independent innovation."
After the speech, the high-quality development of Unilumin and the infinite charm of LED Metasight were recognized by the guests, and the scene was thunderous with applause.
Without accumulating a few steps, it is impossible to reach a thousand miles. Over the years, Unilumin innovation has gone from hardware to software, to content, and to content platforms; from product to solution, and to system solution; from technology to design, and further to art, we have always been driven by user needs for comprehensive innovation. Facing the future Metasight era, Unilumin is willing to work with industry partners to promote high-quality development through collaborative innovation of Metasight industry chain.