With its latest technology and world leading solutions, Unilumin presented itself at ISE2018 at booth 12-F60 today. This time, Unilumin, as the leader of LED industry, brought its leading products series in each LED subdivision including rental, narrow pixel pitch, sports as well as commercial. The atmosphere on the site reached its climate as the new products of Unilumin attracted a great number of visitors.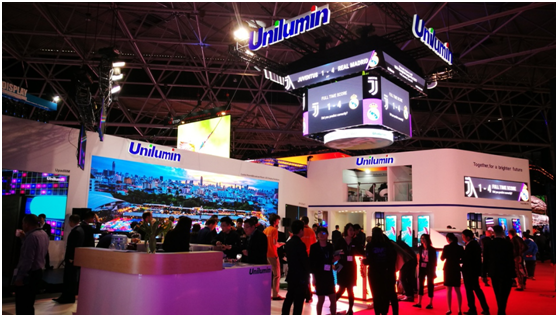 Unilumin's panorama at booth
Rental
For rental application, Unilumin has been devoted to delivering rental products in series that featured with easy transportation, installation and maintenance.
Unano is the first narrow pixel pitch product for rental use. This innovative LED product leads the rental industry into a new trend for ultra high definition (UHD).
​​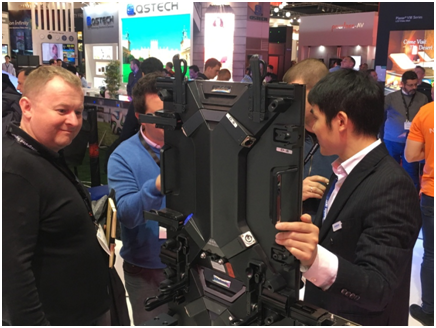 Unano
UpadIIIM, characterized with ultra light with magnesium alloy is another good choice for indoor rental application. As regard to outdoor rental market, UpadIIIH perfectly integrates magnesium and carbon fiber tech and is greatly suitable for outdoor scenarios like stages. UmeshII, with bigger, faster, better design, is definitely born to be a favorite in big-size rental market.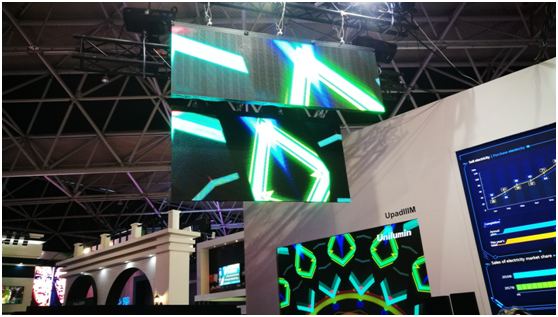 UmeshII UpadIIIH UpadIIIM
Narrow Pixel Pitch
Unilumin has successfully attracted the attention of all visitors by launching a grand New Product Release Conference for its revolutionary new LED product. At 14:00 pm in local time, Unilumin unveiled a real LED Smart TV---UTVIII. The director of the Unilumin introduced UTVIII that featured with the integral design of software and hardware. UTVIII is praised as an epoch-making product in the industry. A great sensation and hot on-site order came after the release of UTVIII. Click UTVIII for more details.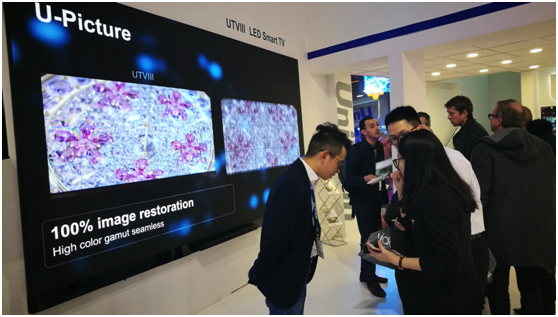 UTVIII
As the first 16:9 cabinet of standard resolution, Upanel, combines touching screen technology and fabulous display effect of narrow pixel pitch (0.9mm), bringing all-new man-machine interaction experience to audience.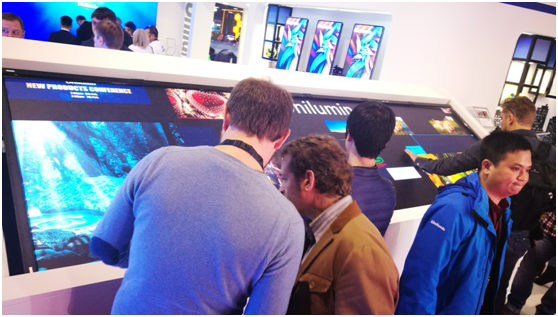 Upanel0.9——touch-screen system
UpanelS is another narrow pixel pitch product. It's the first such product with non-touch access tech of its kind in the industry that supports front maintenance. And it is available this time through the form of a special upright TV.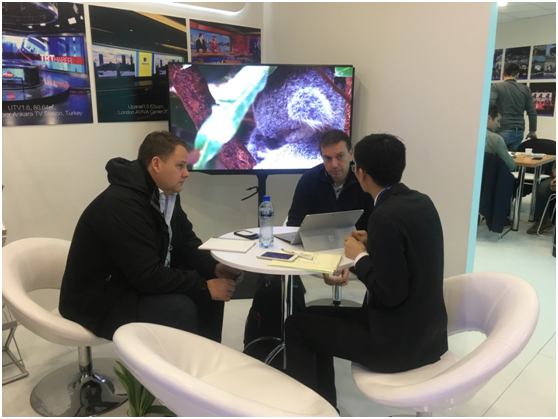 UpanelS
Sports
Unilumin is the only Chinese LED enterprise that is capable of providing integrated sports solution, transforming from single manufacturing to turn-key solution package. And it finds an expression in the showing of perimeter and cube in the sports industry. Typically, UsportX stands for outdoor sports solution, and UsportMA is the representative of indoor sports solution, both capturing hundreds of eyes.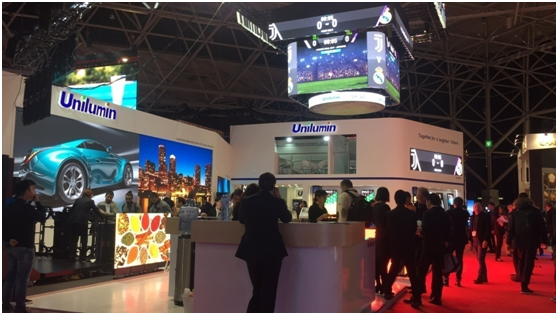 UsportMA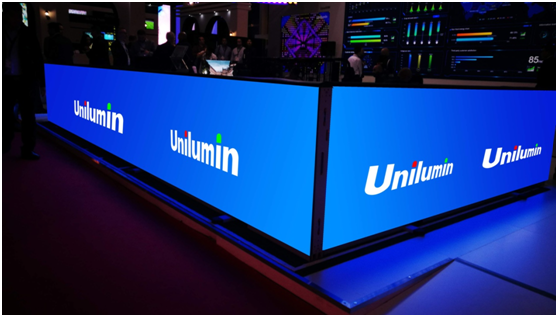 UsportX
Commercial Display
What is more, Unilumin also brought its latest commercial LED series, including UTV-B and UTV-P, which feature ultra slim and lightweight design.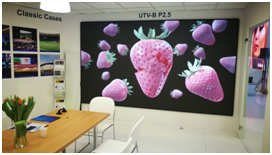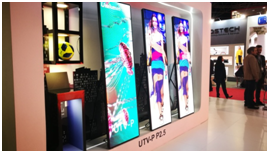 UTV-B UTV-P
Seethed with various highlights of Unilumin products and numerous people, Unilumin successfully showed visitors its brand new design concept and overall solutions of LED display. And Unilumin will continue to be the most comprehensive and professional platform in the field of AV systems, serving all clients around the world.
​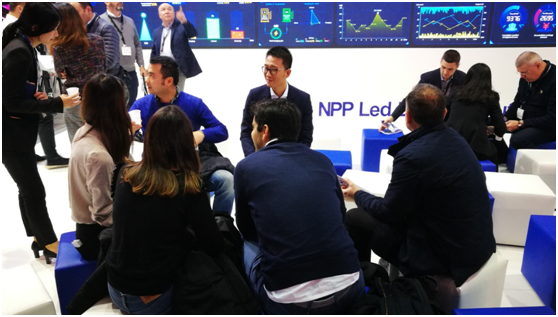 ​
For more info about Unilumin products or solutions, please contact:
Tel: +86-(0)755-29918999
Email: sales@unilumin.com