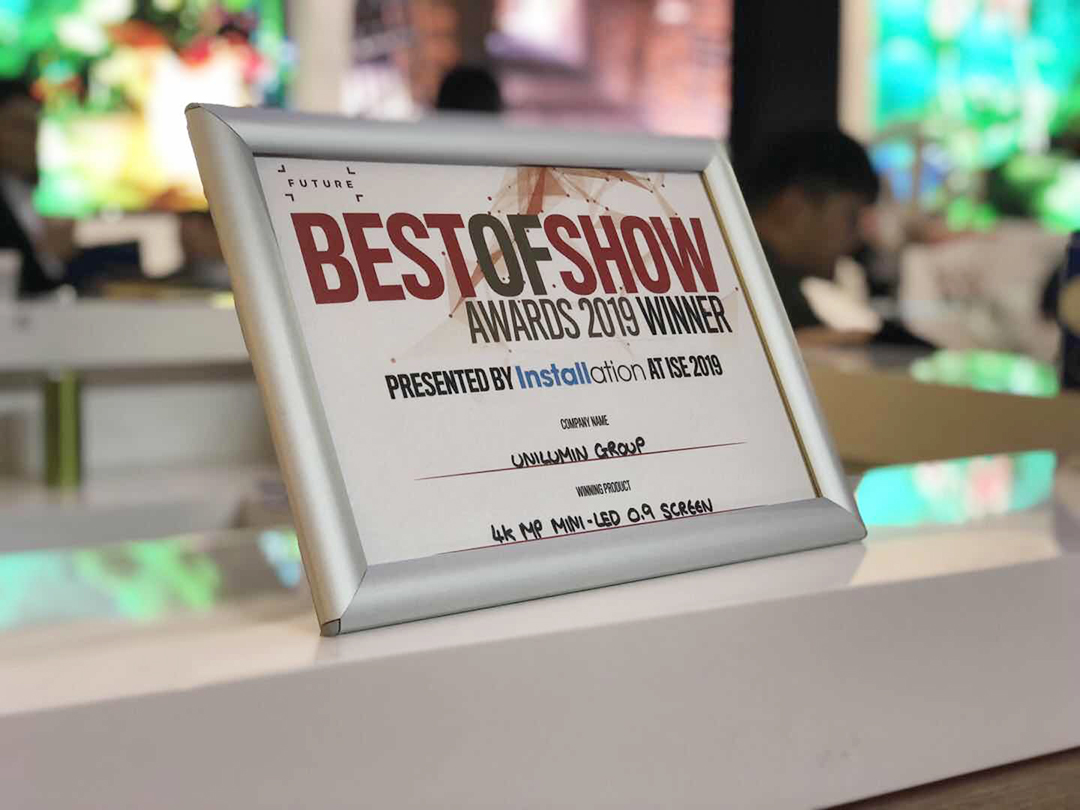 On Feb 8th, INSTALLATION was pleased to announce the winners from Installation's Best of Show Awards in ISE 2019. Unilumin 4k MP Mini-LED was honored to win this important award in ISE 2019. We are delighted to hear the good news, and we want express appreciation to the awards organizers and numerous voters for us.
Image Experience Matters Here — Unilumin MP Mini-LED 0.9mm at ISE 2019!
​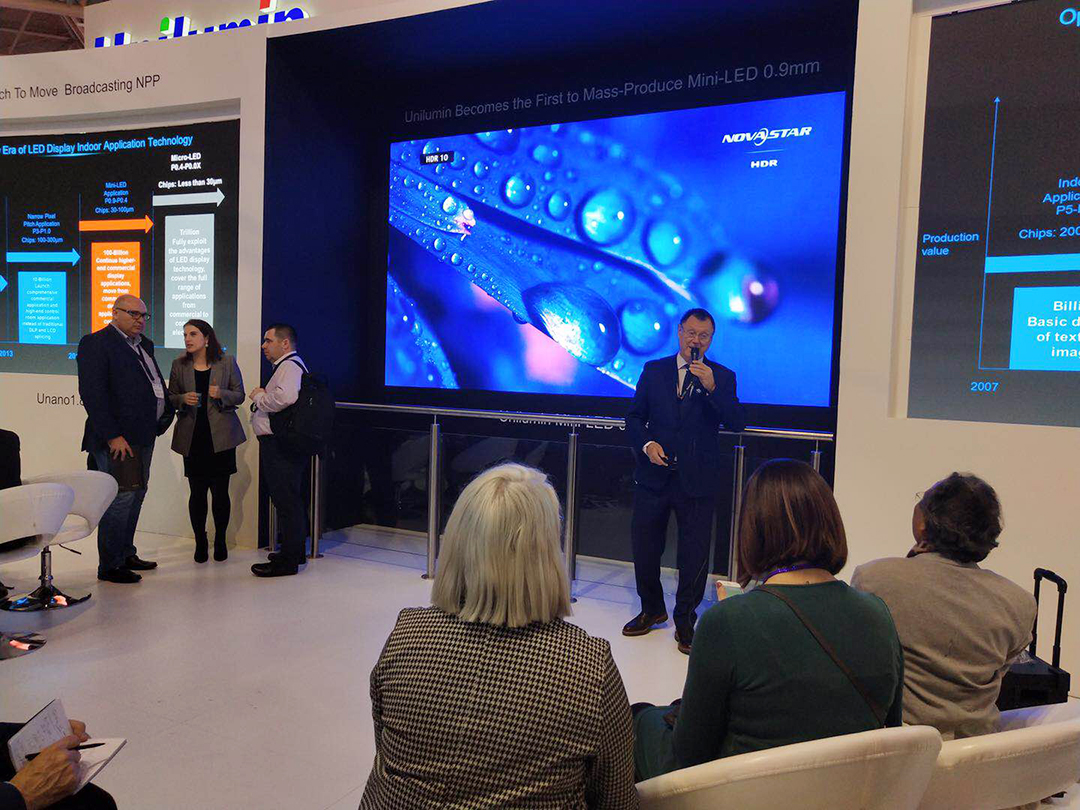 Having broke a key technical breakthrough of mass-producing Mini-LED — MTP(Mass Transfer Printing) for chip, Unilumin took LED display to a new level beyond LCD and LED signage by realizing one-off transfer of 20K chip for its MP Mini-LED and increasing the final pass yield to 99.997%.
In a world driven by visual impact, you need to stand out from the crowd for what you say and how you say it. Go above and beyond, Unilumin MP Mini LED can help you. Supporting 4K HDR (High Dynamic Range) display with WCG (Wide Color Gamut) and super high contrast ratio of 10000:1, MP Mini-LED could deliver a revolutionary viewing experience with pure black, true color and epic clarity to your clients.
"QUALITY THAT STANDS THE TEST OF TIME" remains deeply rooted in the core of Unilumin. Accordingly, Unilumin MP Mini LED has applied the exclusive encapsulation technology from its independent R&D team to ensure consistent product quality. One-off encapsulation of PCB makes protection class of IP54 and ensures perfect product surface. With high-barrier film material and integrated package design, Unilumin MP Mini LED is highly dustproof, waterproof and impact-resistant. For more info, please follow Unilumin Group on Facebook, LinkedIn and Twitter.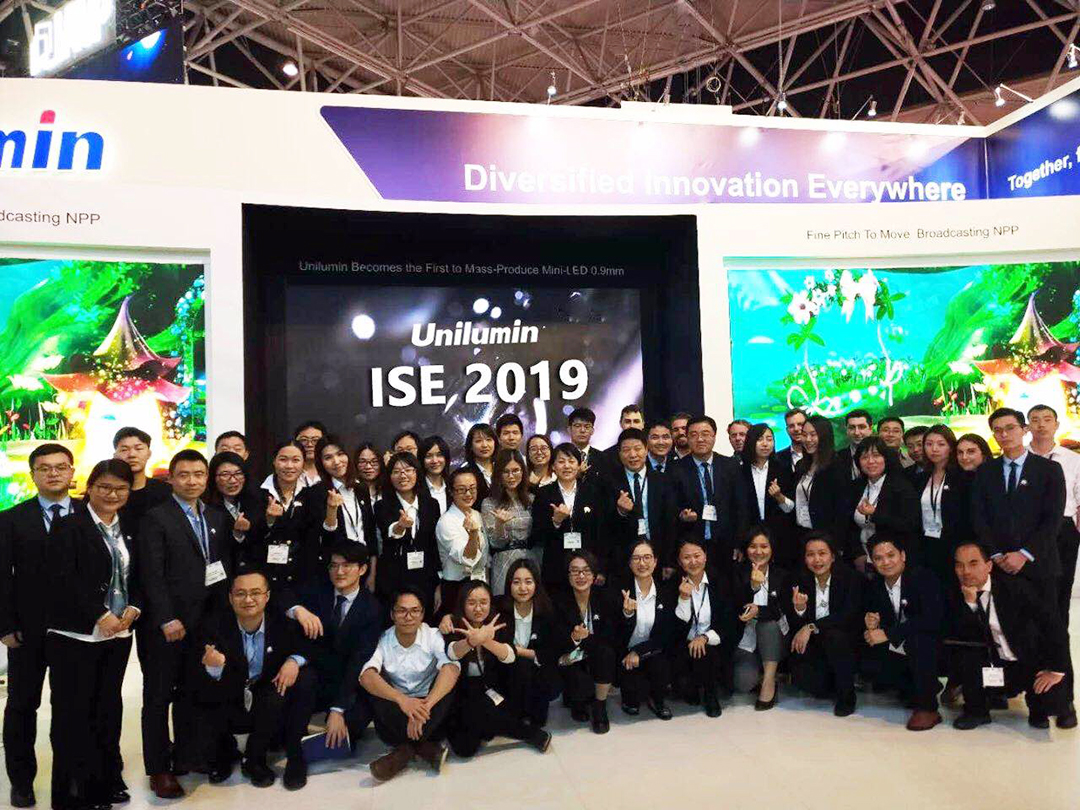 All rights reserved. If reproduced please indicate the source.