A masterpiece from Unilumin's Rental LED display for outdoors — UpadⅢ H. After being introduced to the LED market in March, it has gained great popularity throughout home and aboard. Total volume of sales orders reached 1500㎡ after the new product release conference! And the spot goods of 1000㎡ can be guaranteed across one year.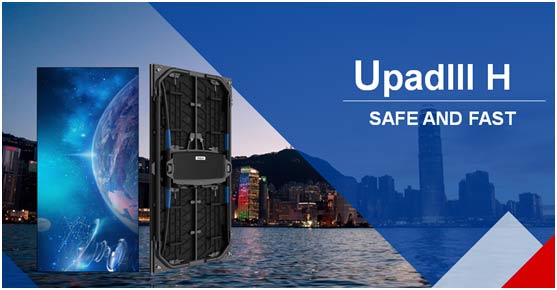 In a world of LED outdoor display driven by great safety and efficiency, you need to stand out from the crowd. Go above and beyond. And UpadⅢ H can help you.
WHY IS IT SO POPULAR?
Super Safe: Professional-grade Carbon Fiber Structure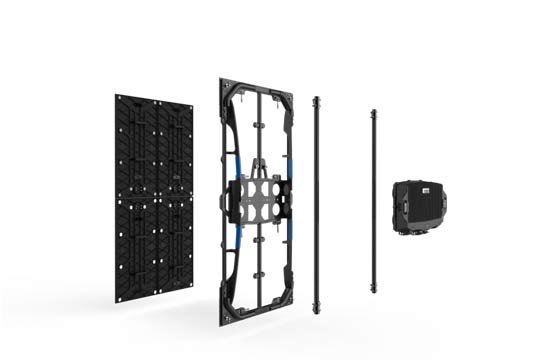 Using the superior carbon fiber, UpadIII H is 10 times stronger than the one made from die-cast aluminum. Moreover, the safety rope and lock ensure multi-protection for LED display screen. From what have been mentioned above, UpadIII H is definitely qualified for the super safe and reliable product!
Super fast: Touring System
Professional touring sysrem of UpadIII H makes it possible for the much quicker installation, turnaround and maintenance by cutting 2/3 time. TOOL-FREE design improves efficiency of replacing parts greatly: 15s to replace a module, 10s to replace a central unit.
HOW ABOUT VIEWING EFFECT?

​Compared with the product of ordinary display technology, UpadIII H brings the incredible brightness and chromaticity to viewers with HDR (High Dynamic Range) technology, and avoids such color distortion and overexposure.
(Note: HDR display technology is only available on customized products)
Bringing together industry-leading technology with business-focused innovation, Unilumin has developed UpadⅢ H for you— a preference for the safe & fast outdoor display.
For more info, please visit us at http://www.unilumin.com/, follow Unilumin Group on Facebook, Twitter, LinkedIn.
All rights reserved. If reproduced please indicate the source.