The 2014 FIFA World Cup is currently taking place in Brazil, it is estimated to have 3.2 billion people will watch the matches, however only 62,000 people have the chance to watch games onsite. So how to make football fans more engaged? People in Alma-Ata will have a better choice than home TV or computers, they watch the game with a big UHD video wall which is 2.88m wide by 1.92m high, this video wall is manufactured by the world leading UHD LED display manufacturer Unilumin Group.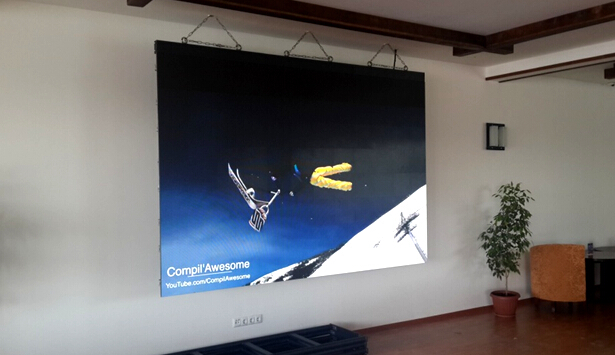 The video wall is located at a sports bar in Alma-Ata, "Thanks to the big UHD video wall, it entertains our customers greatly, all the people are having a lot of fun with the video wall, and our customer grows 80% comparing to that of before." According to owner of the bar.
The video wall is made by Unilumin's 2mm UHD LED module, which features 3200Hz refresh rate flicker-free image, 5000:1 ultimate contrast ratio and 16 bit grey scale, Plus, Upad2 has 28.1 billion color which enables the display perfectly reproducing the true nature color, these features help the bar to create an immersive environment for the football fans, this is the key to boom its business. According to Vincent Ma, GM of Unilumin Group.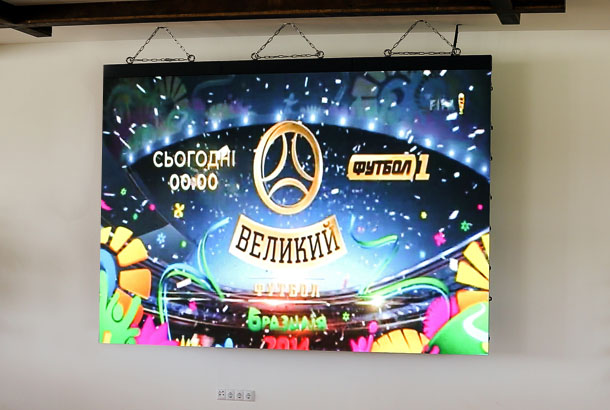 About Unilumin
Unilumin(SZSE: 300232) is the most reliable and innovative LED manufacturer based in China, with subsidiary in USA and office in Holland, Hong Kong, etc. Unilumin owns a national LED laboratory and has been awarded with 211 patents in LED display design, utility and so on. Unilumin adhere to channel marketing strategy and value partners to be the key for long term success. Welcome to join in "UNI" partner program.