On March 6, 2020, the official website of the Guangdong provincial people's government released a notice on commendating the winning enterprises or organizations of the Guangdong Government Quality Prize 2019. Ten companies, including Unilumin Group Co., Ltd., won the award. This is another important honor for Unilumin after the first prize of the Guangdong Government Quality Prize in 2019.
The Guangdong Government Quality Prize was established in 2008 and announced every two years and it is the highest quality award in Guangdong province. This award is approved, recognized and awarded by the Guangdong provincial government and it is used for awarding enterprises or organizations that are registered in Guangdong province with remarkable quality management performance, leading products, excellent services, independent innovation capacity and market competitiveness in China and abroad. In addition, the award also requires enterprises or organizations have made some outstanding contributions to the economic and social development of the province. Every application enterprise needs to go through the strict review steps, from the recommendation of an organization to the comprehensive evaluation, Each step requires layers of checks. The Guangdong Government Quality Prize has also attracted much attention because of the high threshold of "selecting the best from the best".
Winning the award of the Guangdong Government Quality Prize is a high affirmation of the strategic system layout of Unilumin which is "market-oriented, innovation-driven, brand-centered, product-focused and channel-supported". Around this strategic layout, Unilumin constantly promotes and optimizes the advanced quality management system, mode and method. Through the technical research, development, design innovation, manufacturing, marketing services and channel construction efforts Unilumin built the unique performance excellence management model and enhanced the core competitiveness. It provides a strong guarantee for the comprehensive implementation of Unilumin's enterprise strategy.
Relying on excellent product design, excellent product quality and complete service network, Unilumin has become the world's leading provider of LED application products and solutions. Its LED display performance has ranked among the top three in the world for many years. Unilumin's professional lighting products have also achieved a wide range of coverage in the domestic and overseas markets. Unilumin's landscape lighting products also add new luster around the world.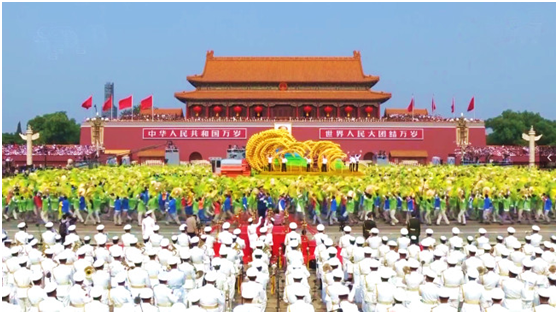 National Day 70th anniversary parade in Tian'anmen Square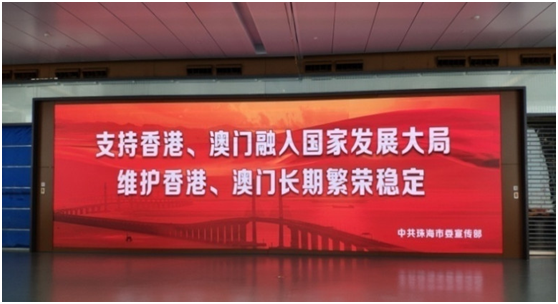 Hong Kong-Zhuhai-Macao Bridge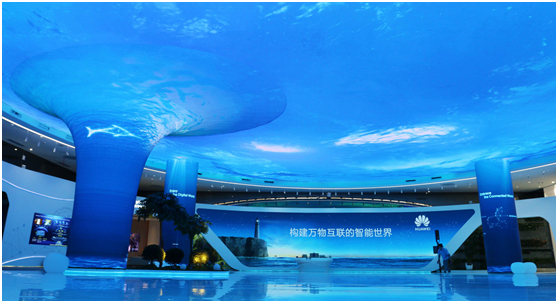 Huawei 5G exhibition hall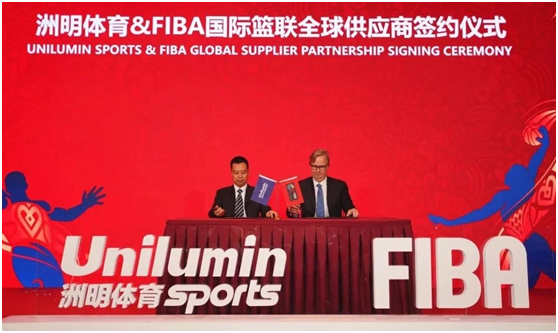 Unilumin became the global supplier of FIBA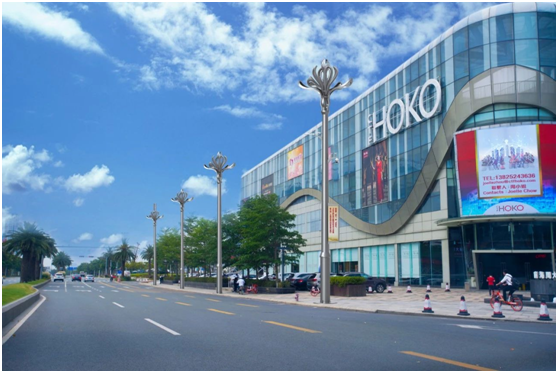 Unilumin 5G smart street lights' applications in Qianhai, Shenzhen
All honors and prizes, including Guangdong Government Quality Prize, are not only honors but also a responsibility for Unilumin. In the future, Unilumin will continue to promote scientific research innovation and product innovation, add luster to people's nice life with better-LED products and improved solutions and keep on practicing its enterprise mission of "Together, for a brighter future".