Unilumin announces its next-generation commercial LED display series UstormⅢ for outdoor media advertising. UstormⅢ series is the latest generation of Ustorm Series and the newest innovation in the outdoor commercial product line, joining the family of Uslim-O, UsurfaceⅢ, O, T, E, and VT. It was designed to deliver the values and message that outdoor media sends out, with exceptional viewing experience for outdoor viewers under all kinds of weather. With its excellent performance on visual clarity, color uniformity and product durability, the 8:9 LED display catches the attention of onlookers and inspires action.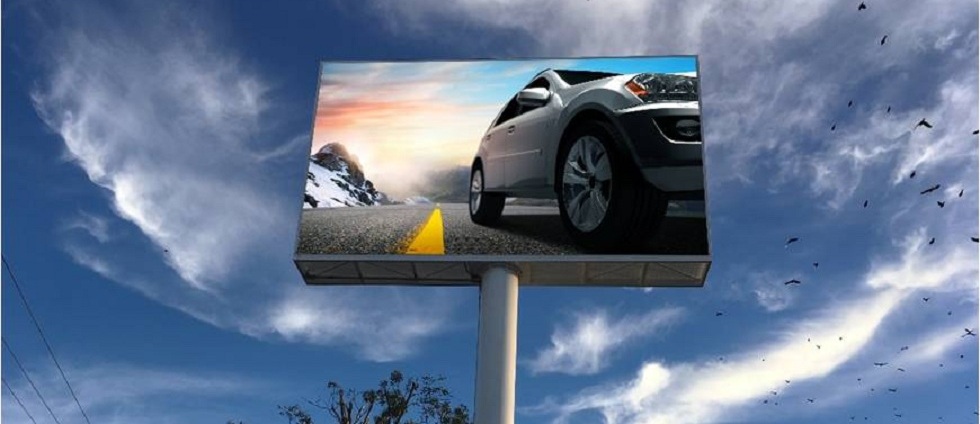 Industry-leading Brightness of 13,000nit
To profit from outdoor advertising, it's important to ensure that the promotional content is easily seen. UstormⅢ adopts VisualMax, the most cutting-edge LED, to deliver excellent legibility and visibility with the industry-leading maximum brightness of 13,000nit. Varying from 8,000nit to 13,000nit, UstormⅢ offers different brightness options to meet various needs of different geographical regions. With built-in sensors, screen brightness changes smartly according to the ambient light for day or night. While many of its competitors may have a serious problem in luminance decrease, bringing major loss to many media agents, UstormⅢ can maintain a brightness level of 8,000nit even after working around the clock for 3 years at its maximum brightness according to the lab tests.
Impactful Colors & Lasting Image Uniformity
Advertising campaigns can't be of success without quality images. This is because advertisements depend heavily on the content visuals and must be shown on a clear, smooth and uniform display. The contrast ratio 12,000:1 empowers UstormⅢ to present brilliant colors and vivid images to catch the attention of every potential consumer. With the hollow cabinet frame designed for effective heat dissipation, the colors displayed remain uniform and won't wash out over time.
High ROI, Saving Energy by 25%
Out-of-home advertising on LED signage enables advertisers and marketers to run their campaigns more flexibly and dynamically. This, however, can lead to a huge energy cost when the LED signage works around the clock. UstormⅢ has been designed to avoid generating additional energy costs, partly thanks to its smart brightness function mentioned above. Compared to conventional DIP LED displays, tests have shown that UstormⅢ saves energy by an average of 25%. That said, for every 100sqm UstormⅢ that runs non-stop for 3 years, it can save an estimated energy cost of $25,596 in Germany, $16,394 in Japan, $11,016 in Turkey, and $5,832 in Mexico. (data source: SASAC)
IP65 high Protection, Durable in All Weathers
Powered by the double-side glue filling design and the hollow bottom frame design, the outdoor LED signage remains high-performing and robust under different weather conditions. The great stability enables OOH advertisers to display their message efficiently in cold, heat, rain, snow, dust or even storm.
Easier Service & Smarter Management
The modular structure design allows for easier installation and service purposes. Because of the innovative structure design, the LED display is front and rear serviceable to enable user-friendly handling experience. To maintain the best possible display performance whether in the middle of a highway or a competitive business environment, display failures can be detected immediately via the smart module design and reported to the engineering teams to ensure real-time monitoring and speedy troubleshooting.
For more information, please contact us at sales@unilumin.com