To protect the worsening environment, UNFCCC (United Nations Framework Convention on Climate Change) had been signed in 1997, with more than 183 countries joining in the system till now. The aim of the agreement is to cut down carbon emission of the world, so energy saving becomes one of the most effective methods to achieve the goal.

As the pioneer of energy saving technology in LED display industry, Unilumin always provides the state-of-the-art solutions for the customers, manifesting the strong sense of social responsibility. Hundreds of projects with energy saving solution applied in different countries announced the war against the high carbon emission.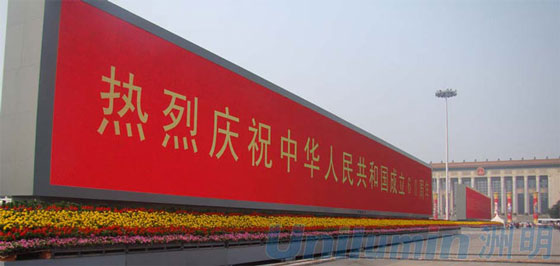 Energy saving solution becomes an impeccable system for several years developing in Unilumin, and the R&D department manager explained the new generation solution. The solution will help to save 30%-50% energy charge for customers.
Energy saving solution has been applied for most outdoor LED display products, such as the Ustorm 16 or Ufix series, because the size and brightness of outdoor products are usually very huge and high that Unilumin focuses in that field to reduce power dissipation for a long time.
Energy saving IC supporting
The top IC manufacturer, strategic cooperator of Unilumin, designed an special energy saving IC for the solution, which can cut down more than 30% power consumption to common products.
Low power voltage & High brightness lamps
The R&D department has made thousands of experiments to test different power voltage and LED lamps to reach the balance of energy and brightness. Under the low power voltage and high brightness lamps designing, it can shine the same brightness with less power consumption, keeping the same cost.
Removing some power dissipating components
To reduce some power dissipating components to cut down power consumption, fans and some resistors are removed from the cabinet.
Brightness automatic adjustment
The brightness automatic adjustor can control the screen to different brightness according to the environment. When the screen faces to the sun, it will turn up the brightness to make sure that people can watch it clearly; but it will reduce the brightness to protect the environment at night, which can save huge energy to the common product.
Exclusive circuit design
The exclusive circuit design under being applied for patent can save energy for the internal part.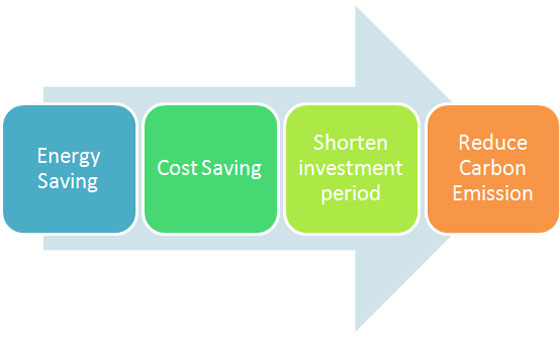 Unilumin energy saving solutions have been updated for many years, and customers from different countries are benefit from them. The energy saving function helps customers save huge investment in electricity, and it shortens the period to earn the investment for advertisement customers. However, the most important thing is that Unilumin will always on the road to design energy saving products to protect the environment!
Unilumin, energy saving LED display expert, leads the trend of green LED industry!