Unilumin is holding the Top Product Promotion Conference on 19th November 2020. We would like to sincerely invite you and your team to join the conference to learn the newest product-related information you need and enjoy preferential policies. With all kinds of preferential policies of different industries released, we believe that both of us could reach better cooperation with each other. Now let's get down to some details which might catch your eyes!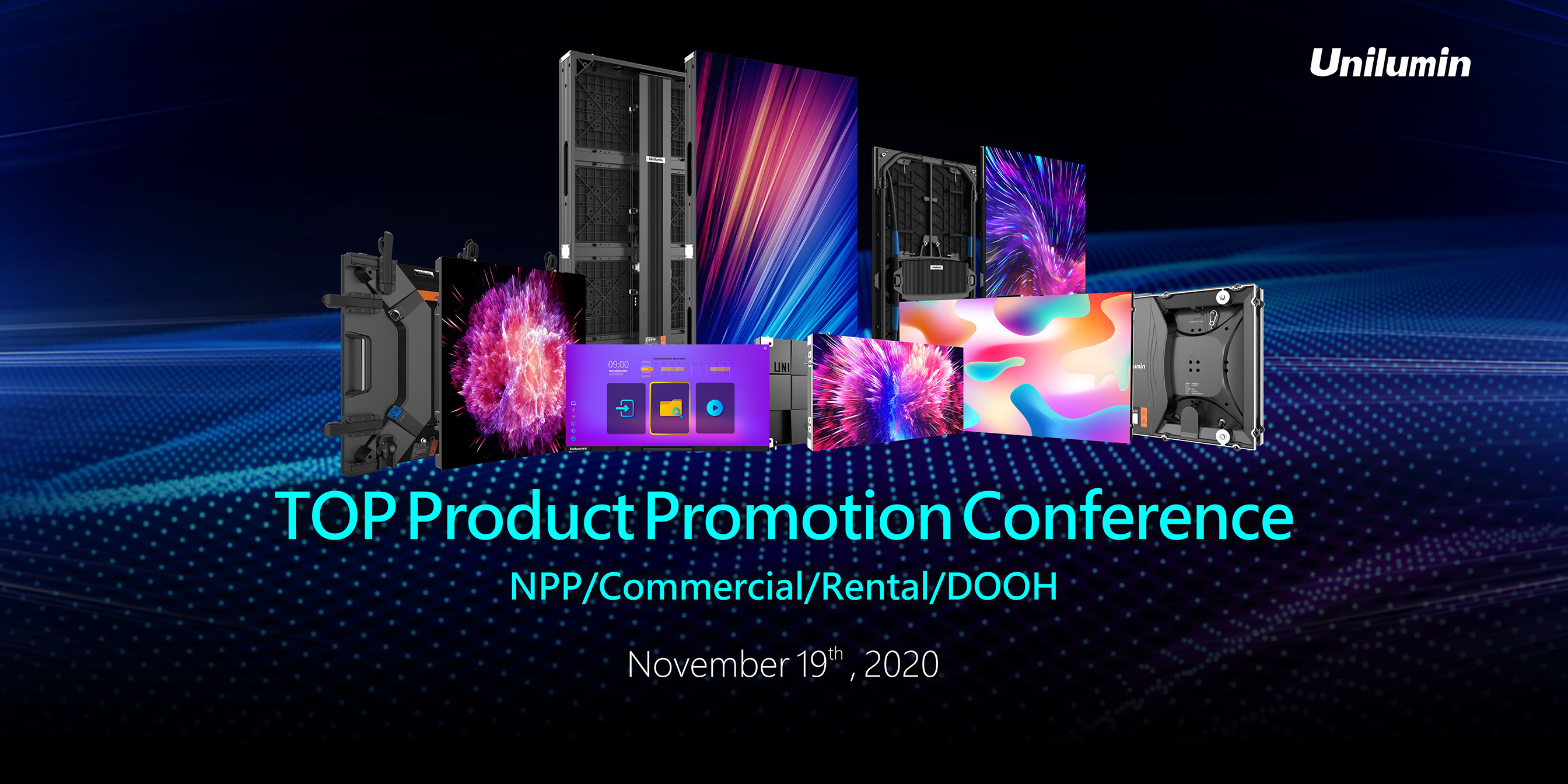 Mini-LED Technology and case sharing
The Pixel Pitch 0.9 technology in the LED market is becoming a fast-growing trend nowadays, more affordable and widely applied than ever, and that is why this knowledge sharing will be so important for you. As the leader of the market, we're always able to catch the lasted and most useful news and technology in every part of LED display.
Market trends and preferential policy
In the nowadays market of DOOH, the regular outdoor display product is no longer the only best choice for users, while the fine pixel pitch outdoor series is getting more and more attention. we are here to analyze the changes and tendencies in this part of the market for you. Along with our new preferential policies, we are also in a brand-new product series Uslim-O to cater to the emerging market.
Stock promotion
The practical operation and demonstration of Unilumin TOP products at the conference will definitely enable you to understand the content thoroughly. Furthermore, what might arouse your interest is that most products in the Rental line will be on the list of promotions. We're sure you will find what you need at a better price and condition.
Again, we sincerely invite you to join the Top Product Promotion Conference with us, let's have some fun and stay connected together!
For more info, please visit us at http://www.unilumin.com/, follow Unilumin Group on Facebook, Twitter, LinkedIn.
All rights reserved. If reproduced please indicate the source.