February 2016, Unilumin and eyevis have announced their cooperation in Narrow Pixel Pitch LED displays. Unilumin is very happy to cooperate with eyevis, this is a win-win situation for everyone. The development departments of Unilumin and eyevis had already successfully worked closely together in the past.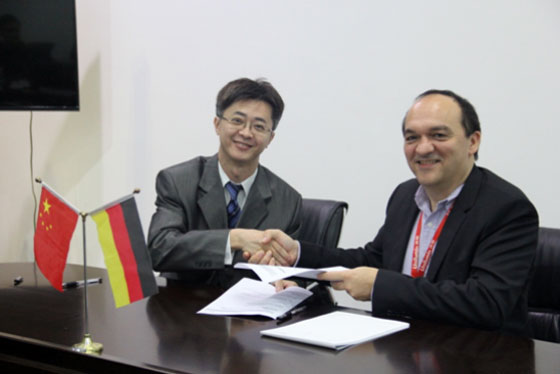 eyevis, the German manufacturer of visual display solutions for control rooms, presentation & information, broadcast applications, and VR & simulation. It has extensive expertise knowledge and wealth of experience and necessary knowhow to meet special requirements, in particular in the control room and the broadcasting room. Unilumin is one of the leading LED display manufacturers and solution providers in China with over 170,000sqm manufactories, which enables its extraordinary large manufacturing capacity and dedication of supplying high-quality and cost-efficient products to our partners. In narrow Pixel Pitch products, Unilumin has overwhelming advantages. We unveiled world first 0.8mm NPP LED display in 2014 and sold the world first 1.0mm NPP LED display in October, 2014.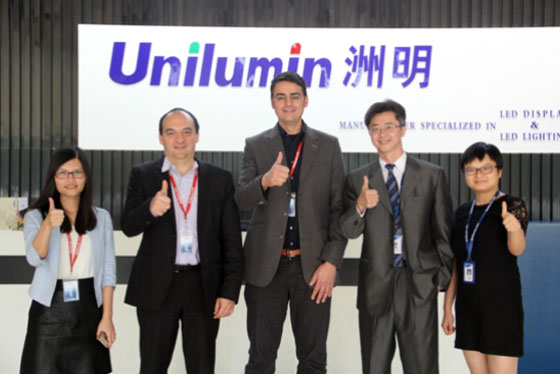 Thanks for eyevis's trust to Unilumin, thanks for sincere support two partners give to each other which creates this cooperative chance. We believe that this cooperation is mutually beneficial and Unilumin is confident to help eyevis to lift their LED business to an even higher level.
About Unilumin
Unilumin, based in Shenzhen, China, is known as one of the leading LED manufacturers held in high esteem internationally and delivers LED displays and LED lighting solutions in over 100 countries. The company was only founded in 2004 and since has quickly grown an extraordinarily large manufacturing capacity of more than 20,000 square metres of display surface each month. With its bezel-free LED video wall system featuring a pixel pitch of just 0.8mm as well as its glass-free 3D LED wall, Unilumin has earned itself great renown all over the world.
About eyevis
eyevis, the German manufacturer of large scale video systems, is one of the leading providers and integrators of visualization systems for professional applications in control rooms, virtual reality and simulation as well as broadcast and AV. eyevis has a worldwide network of subsidiaries and certified retailers. As one of only a few providers, eyevis is capable of offering entire systems from one source. The complete solutions of eyevis include display solutions, graphic controllers, software applications as well as all necessary accessories.