Part 1. Top 5 LED Suppliers in China
Part 2. Why are the LED screen display suppliers and manufacturers concentrated in Shenzhen, China?
Part 3. 5 Tips to choose the best indoor LED display products from Chinese manufacturers
Part 1. Top 5 LED Suppliers in China
1. Unilumin
Unilumin Group Co., Ltd., a world-class LED display manufacturer in China, aims to be an advanced LED supplier with high quality LED display products for global customers. The LED display market share of Unilumin ranks among the top three in the world for consecutive years. Unilumin, as smart bases of Chinese LED manufacturer, now has the "iron triangle" structure based on Fuhai headquarters, Pingshan and Daya Bay, equipped with first-class R&D, production and experimental equipment. The level of modernization, scale and standardization are the leading LED industry in the world. At present, Unilumin is constructing the second phase of Daya Bay Industrial Park. After the completion of the construction, the total construction area of the entire industrial park will reach 400,000 square meters, which will become the largest intelligent LED screen and lights manufacturer base in the world.
2. Absen
Shenzhen Absen Optoelectronic Co., Ltd., an integrated LED supplier and Chinese LED manufacturer was founded in 2001 within the Optoelectronics industry, focusing on premium quality turnkey LED display solutions. Absen products reflect strict quality control guidelines and combine more than a decade of experience with meticulous craftsmanship and a passion for delivering the best quality possible to customers. At the same time, Absen is constantly developing and expanding international customer s service networks to ensure more and more services are available to local customers.
3. Leyard
Leyard Group is a LED screen manufacturer in the world with visual effects technology products and its application platform. Founded in 1995, it adheres to the philosophy of "profit is lower than morality" and shares culture. It is a LED supplier based in China and focuses on the United States. After 24 years of development, the Group is 23 domestic holding companies, 8 foreign companies, more than 2,000 distribution partners, nine LED manufacturers bases and seven international marketing centers all over the world, with more than 4,600 employees, and orders over 10 billion last year.
4. LianTronics
Shenzhen Liantronics Co., Ltd, as a LED supplier, plays an important role in Chinese LED manufacturers industry, which provides system solutions with medium and high-end LED full-color display products. As a national high-tech enterprise with registered capital of nearly 97.8 million USD, Liantronics is specializing in LED application products from developing, manufacturing, sales to service.
5. Sansi
Since its founding in 1993, SANSI has been dedicated to technological innovation in a wide range of Chinese LED manufacturers, from commercial displays to home lighting. Sansi fully integrated product design, production, sales, installation, and customer support in effort to be an affordable, state-of-the-art LED technology supplier. Having successfully launched dozens of cutting-edge projects, SANSI's mission is to raise the bar for LED applications.
Part 2. Why are the LED screen display suppliers and manufacturers concentrated in Shenzhen, China?
First, as a special economic zone, Shenzhen had first released domestic "LED Industry Development Special Planning" in China. With the support of the national policy, Shenzhen intended to be another "Chinese Silicon Valley" and vital LED industry R&D manufacturing base around the world, which would focus on developing high-tech industries. As a result, it had attracted hundreds of international and domestic manufacturers and companies to set up in Shenzhen, especially including some LED suppliers and LED video wall manufacturers, such as Unilumin, Absen and LianTronics.
Second, due to the rapid development and the open market, LED display market of Shenzhen, even the whole China dramatically has expanded as well as raising demand. Besides, thousands of migrant population and technical personnel had entered Shenzhen, these population had provided companies and plants with large labour. Further, the rent price of factories in
Shenzhen was favourable, since LED is the abbreviation of Light-Emitting Diode, and Diode is an electronic device, LED displays product is a standardized electronic product, there is no doubt that all the top-notch LED suppliers and LED display manufacturers are concentrate mainly on Shenzhen. Moreover, Unilumin was founded in 2004, as a National Hi-Tech Enterprise of LED display manufacturer in Shenzhen, China.
Unilumin Group Co., Ltd. is a professional LED application and LED supplier, which went to the public in 2011 with a stock code of 300232. Based on the corporate vision of "Together, for a brighter future", Unilumin is dedicating to providing high-quality and high-performance LED full-color display and LED professional lighting and urban landscape lighting as well as solutions for global customers. Unilumin has been granted the title of "Manufacturing Individual Product Champion" in Chinese manufacturing industry by MIIT in 2018.
Part 3. 5 Tips to choose the best indoor LED display products from Chinese manufacturers
1. Unique product design
Product design plays a vital role in innovation. The modified concept of design will bring significant progress of products, which is not just about the preference of product, but also it is related to the performance. Currently, Chinese LED manufacturers are aiming to make more practical design , for example, the product Unano, premium 1mm rental & fine pitch LED display from Unilumin has just won the top design award "Red Dot Award 2019: best of the best". Further, Unilumin, as a Chinese LED supplier and manufacturers had obtained 1113 patents at home and abroad.

2. Comprehensive product testing
Since the performance of product is related to its life expectancy, product testing is also extremely important, which could guarantee the quality of products. In Shenzhen, the LED manufacturing base of Unilumin has a central laboratory, which has been recognized by CNAS (code L6507) and has become SGS, TUV-SUD, TUV Rheinland, UL-WTDP eyewitness laboratory. It is the co-construction unit of CSA state key laboratory of semiconductor lighting joint innovation.
The laboratory mainly provides the design, development and verification of new products with reliable testing data in the early stage, quality control in the later stage and pre-certification prediction test within the company, and also provides the same service for external customers, making it a testing platform shared by the industry. Therefore, the central laboratory of Unilumin is responsible for the product testing, which makes sure each LED product is in high quality.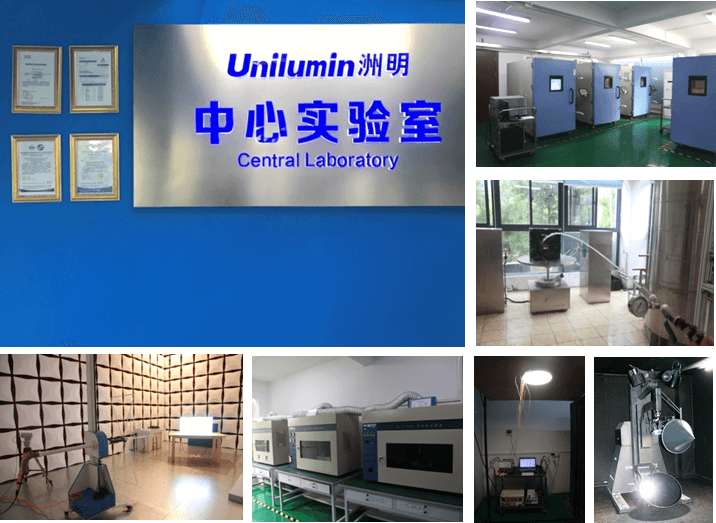 3. Stable product performance
Stable product performance is the guarantee for customers. It means the products supposed to perform well in a good and harsh environment, or passing the high standard of testing. Unilumin, Chinese LED manufacturers, have passed plenty of certificate, such as CE, ETL, CCC, UL, CUL, CB, FCC and RoHS certificate. These passed certifications had proven the product performance of Unilumin were excellent and stable.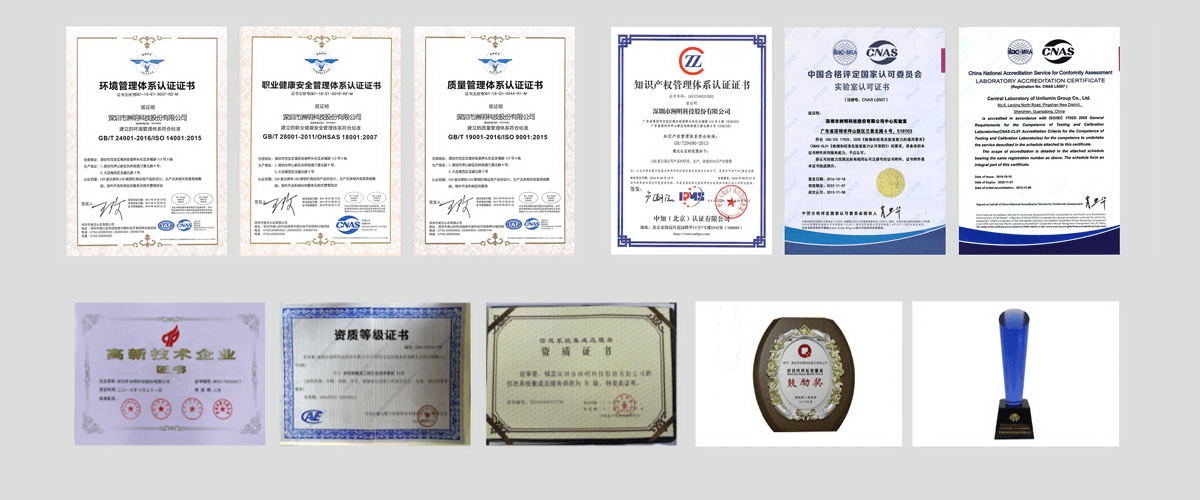 4. Excellent after-sales service
Many companies had not pay more attention to after-sales service, while it might cause lose their customers. After-sales service is as important as sales, which may raise the credit of the company in the market and amongst the customers. Moreover, the sales and support networks of Unilumin​ had covered more than 160 countries, which had over 700 channels with subsidiaries in New York, Amsterdam, London, Moscow, Melbourne, Dubai, Stuttgart, Seoul, Tokyo, Singapore and so on, as well as having offices in Hong Kong, Italy, Canada, America and Mexico, etc. Thus, Unilumin could be the first to help customers from all around the world.