IBC2019(International Broadcasting Convention) exhibition is coming, are you ready? IBC 2019 will be held in RAI Amsterdam, Netherlands. Last year, IBC has also attracted many international giant companies to participate, such as Facebook, Google, IBM, Amazon, and HUAWEI. Definitely, this is an unmissable gathering for companies striving for internationalization. This year, the exhibition will last from Sept 13th to 17th in RAI Amsterdam.
Unilumin Group Co. Ltd., a professional leader in LED display solutions, will present its professional strength and seek a future business opportunity at this platform. Unilumin will definitely strive to impress every client with dynamic LED-solutions for broadcast studio.
This year, a wide range of high-tech LED display products will be on display at Unilumin's booth.
They are as followed:
Unano, winner of reddot award 2019: best of best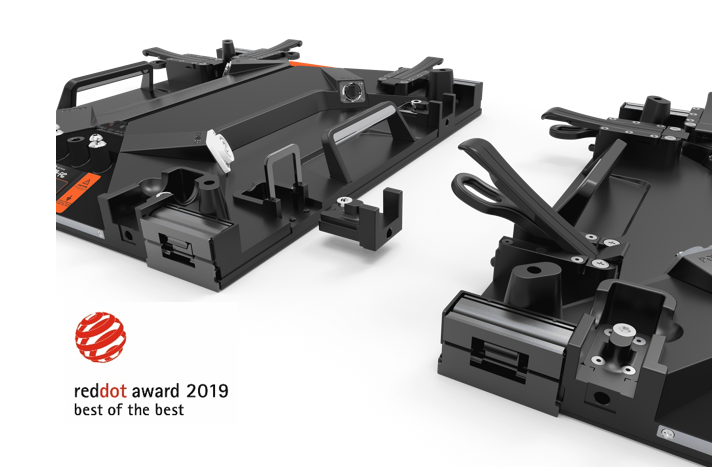 Unano, a flagship product of Unilumin, has been customized to meet the increasing demand of dynamic LED-solutions for the broadcast studio, awarded by Red Dot as 2019 Best of the Best LED display product. Featured with PPM (Popping-up Protection Mechanism), Unano can effectively prevent hitting during operation, which is broadcasting customer's top concern when using fine pitch products. Unano with HDR (High-Dynamic Range) processing technology brings the most impressive visual experience on show time, and there is no flicker leading to visual fatigue.
UpanelⅡ, winner of reddot design reaward 2019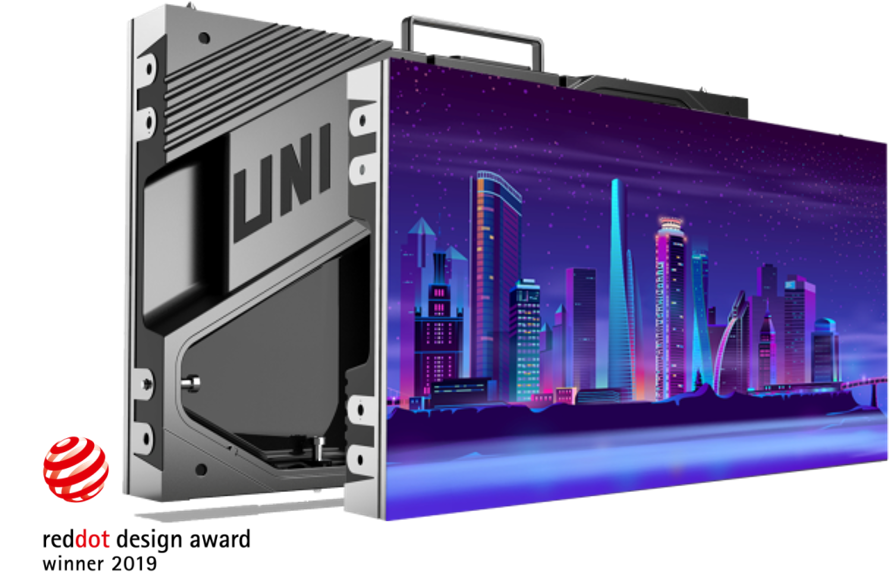 Awarded by Red Dot as 2019 Product Design Award winner, UpanelⅡ is a new hit to LED display industry, which can improve information security for every mission-critical scenario application. Upanel featured with MDC technology realizes quick switch between different scenario modes allowing for effortless, professional applications, such as security mode, conference mode, broadcast mode and so on. What's more, UpanelⅡ's U-Shield protection function is the prime choice of military and security related scenario applications, the first to be designed for information security in the LED display industry, including the protection against hacker, electricity, dust, humidity, blue light.
​

Mini-LED, winner of ISE 2019 best of show

Unilumin Mini-LED can help you stand out in a world driven by the visual impact, by 4K HDR (High Dynamic Range) display with WCG (Wide Color Gamut) and a super high contrast ratio of 10000:1,Mini-LED showcases dynamic LED-solutions for the broadcast studio, to deliver a revolutionary viewing experience with pure black, true-color and epic clarity to your audiences.
We will be waiting for you at Booth 11.C32.
Date: Sept 13th -17th, 2019
Booth NO: 11.C32
Location: RAI Amsterdam, Netherlands.
Stay tuned—there is more to come from Unilumin.
All rights reserved. If reproduced please indicate the source.​