On February 3, Integrated Systems Europe (ISE), the largest professional audiovisual exhibition in Europe, ended perfectly. As a giant in the global display industry and a leader in the Metasight industry, Unilumin brought a number of industry-leading technologies and products to the ISE exhibition, and surprised global audiences with a long-standing visual feast of display technology around the theme of "Metasight Ecology, Enlightening the Future".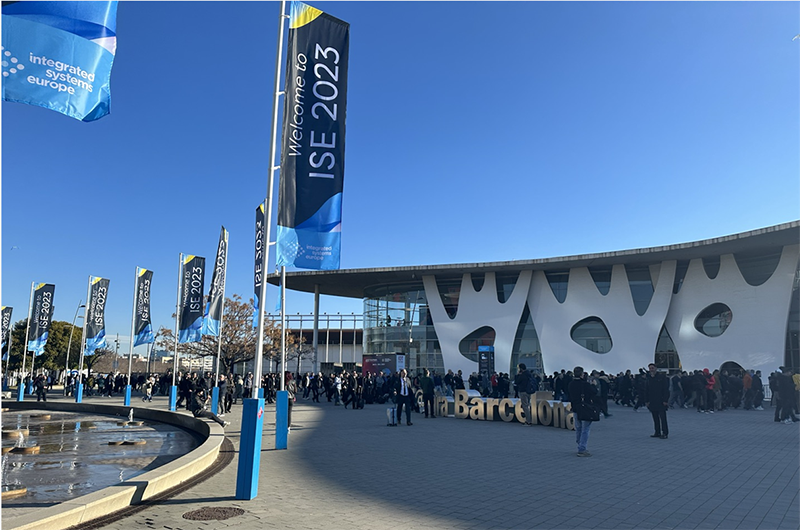 UMicro 0.4 Debut – Brightest Highlight with Full Attention
Micro LED products are limited by multiple factors such as high cost and immature technology, which makes industrialization difficult. As early as 2016, Unilumin has laid out a special research on Micro technology and has been deeply involved in the Micro LED industry for many years. Now it has achieved significant advantages in terms of technology and production capacity.
At 2023 ISE, Unilumin launched the UMicro series of Micro LED displays globally for the first time. With a breakthrough of 0.4mm pixel pitch, it becomes the product with the smallest pitch among all 2K and 4K exhibits at the exhibition. The resolution of UMicro can reach up to 8K. It adopts many characteristic technologies of Unilumin such as EBL+ multi-layer optical processing, EDL driver, 3D-LUT color gamut calibration, etc., and realizes qualitative improvement in display performance such as low moiré and ultra-black background, etc. The uniqueness of "large screen display + fine pitch + ultra-high resolution" made Unilumin UMicro stand out from the crowd of Micro LED products on the site, attracting attention of a large number of audiences.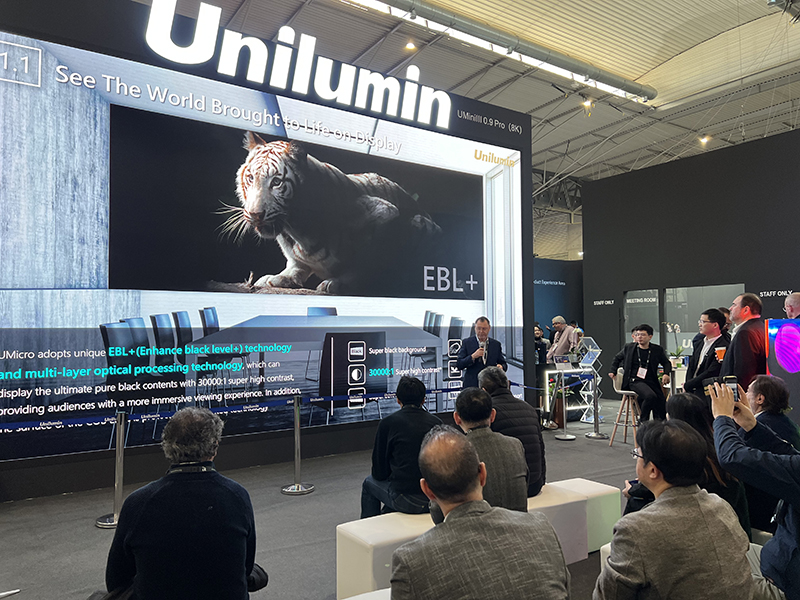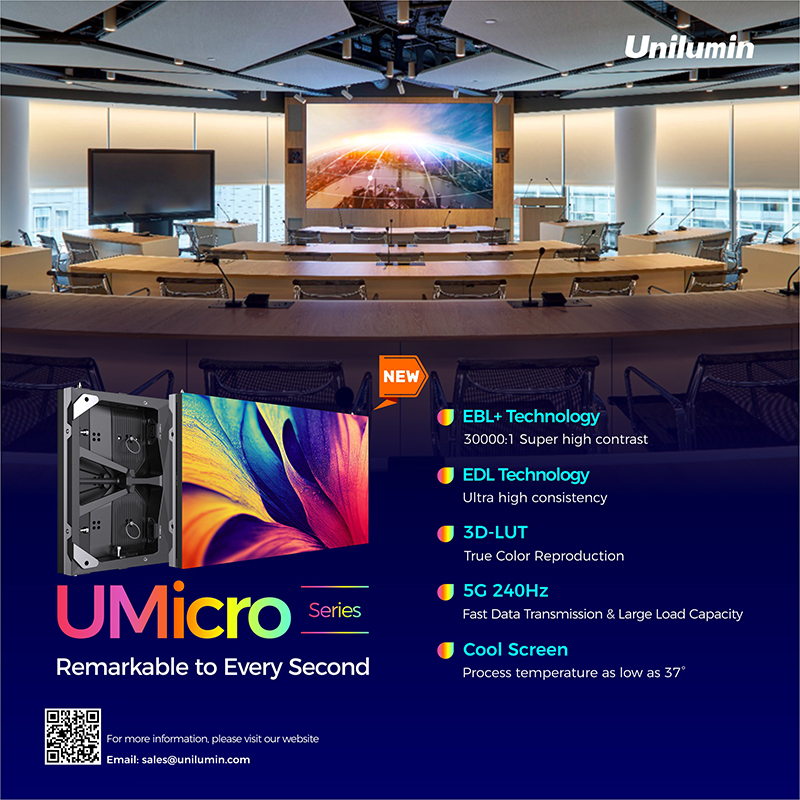 XR Solution – Best Interpretation of Immersive Experience
At this exhibition, Unilumin joined hands with industry ecological partners Pixotope and ARRI to create a "what you see is what you get" XR shooting space in the form of three-sided LED screens (double wall screens + floor tile screen). The XR workshop showed the availability of visual scene interaction and immersive experience, attracting countless audiences and demonstrating Unilumin's high technology and application advantages in the XR virtual production industry.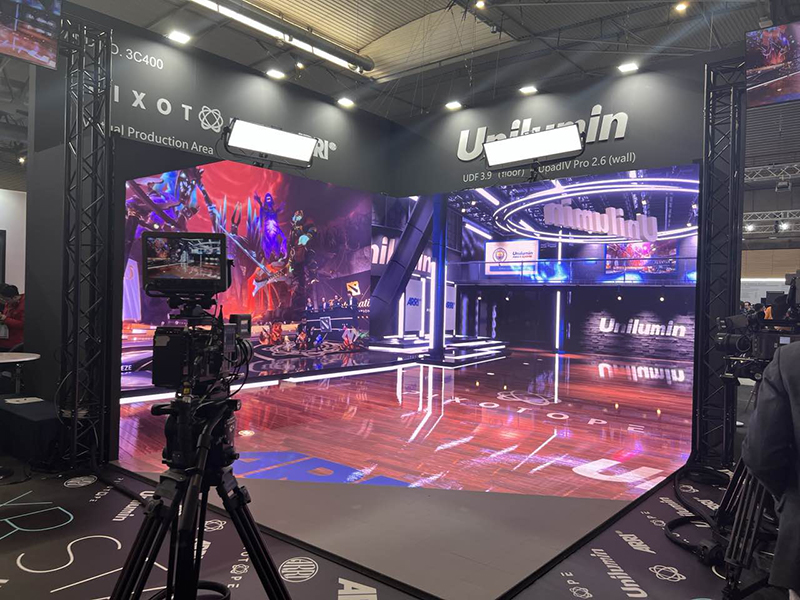 Creative Rental – Demonstration of Endless Possibilities
The large rental screen hanging at a high place on the ISE site became the signboard of Unilumin booth, guiding the audience to find Unilumin from afar. It supports single-person installation and has an automatic lock design to ensure usage safety. In addition, Unilumin also exhibited the creative-shaped displays of UpadIV-C and UpadIV-S in the form of a square column and a cylinder, which provided more possibilities for the diversity and wonderful presentation of rental activities.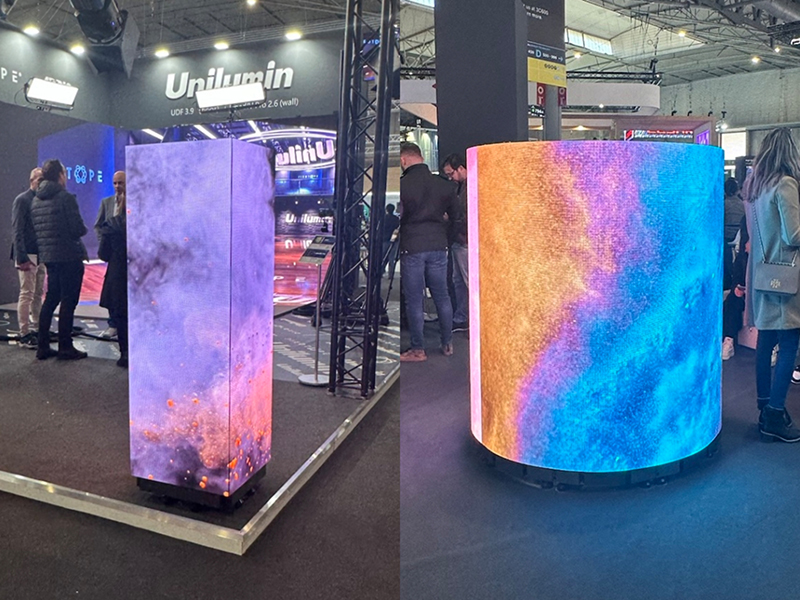 LAMPRO Upgrade – Rebuilding the Brand Recognition
Based on its own brand positioning and market development needs, LAMPRO held a brand upgrade conference at the ISE exhibition. The audience witnessed the brand image transformation from "LAMP" to "LAMPRO". The new image can not only enhance the market recognition of LAMPRO, but also achieve effective synergy with Unilumin and ROE, and enhance the international market position of LAMPRO brand.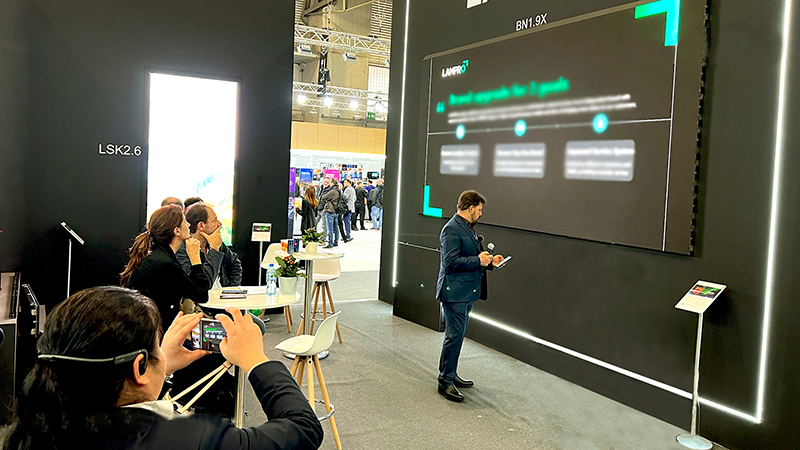 Unilumin grandly showcased at ISE 2023 with cutting-edge technology and products, providing a visual feast for the audience with technological designs, reflecting its technical strength and market influence as a leader in the Metasight industry, and consolidating its own industry status of the head enterprise. In the future, Unilumin Technology will continue to be committed to technological innovation and lead the development of the LED industry. Unilumin Metasight will long-last shining!