The 22nd Meeting of the Council of Heads of State of the Shanghai Cooperation Organization (SCO Summit) was held on September 15 in Samarkand, Uzbekistan's second largest city. Xi Jinping, the Chinese President, attended the meeting and paid a state visit to Uzbekistan.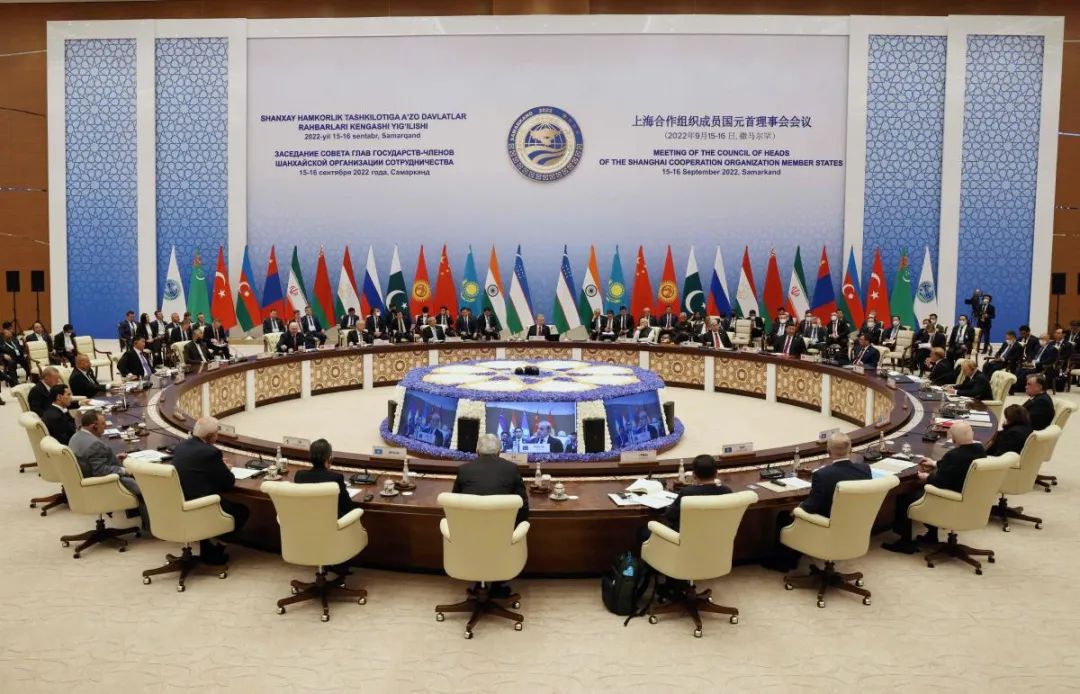 Unilumin LED display products provided on-site service protection at the SCO summit. AFP photo
During the summit, nearly 800 square meters of LED display products and integrated solutions from Unilumin were successfully installed in the "Samarkand Silk Road International Tourism Center," the House of Parliament, the Minyoun Samarkand Silk Road Hotel, the venue of the summit dinner "Winter Restaurant," and the Samarkand International Airport, providing all-around support for the meeting of the Council of Heads of State of SCO.
The summit coincides with the 30th anniversary of diplomatic relations between China and Uzbekistan. The summit builds new common understandings and open a new chapter for cooperation within the SCO framework, with a focus on all-dimensional SCO cooperation. It is China's most important event of head-of-state diplomacy on the eve of the 20th National Congress of the Communist Party of China, drawing great attention from the international community.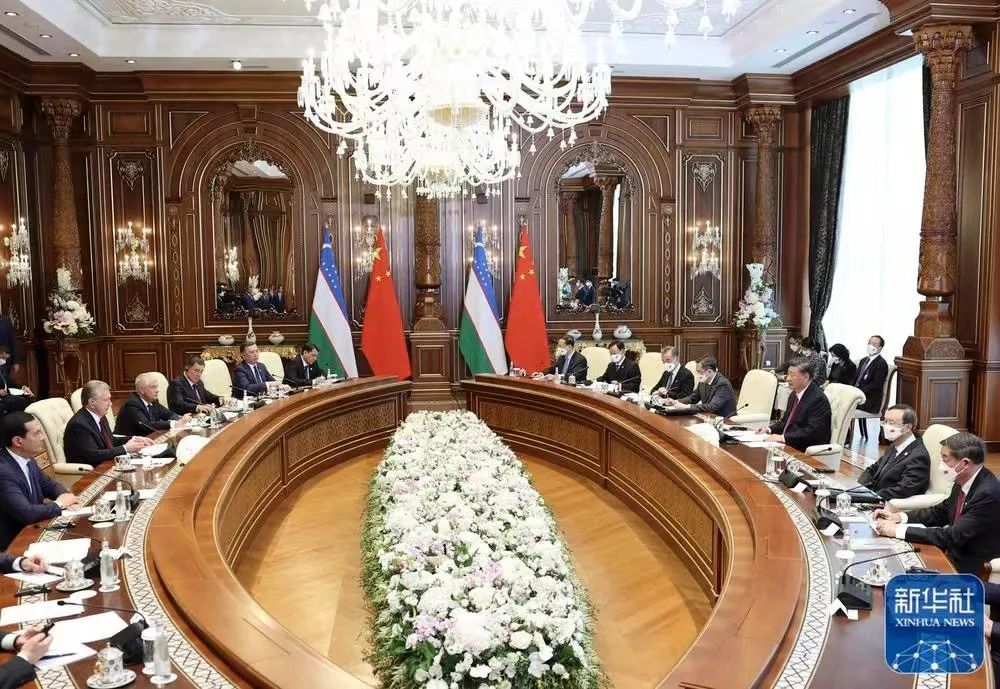 On 15 September local time, President Xi Jinping held talks with President Shavkat Mirziyoyev of Uzbekistan in Samarkand.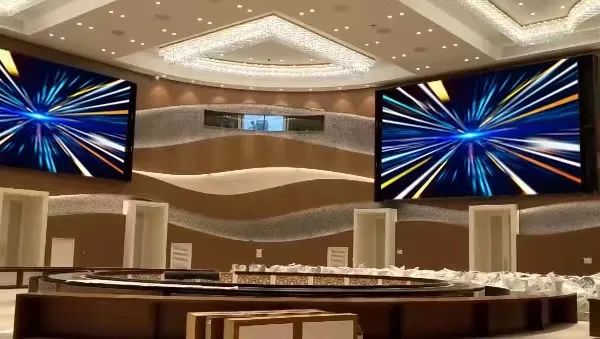 Unilumin LED display products provided on-site service support. Photo by Ding Haitao, Xinhua News Agency
Kslim, Uslim II, and many other Unilumin LED display products were equipped with a self-developed UOS system, which was integrated with cluster control, remote management, high dynamic range (HDR) imaging, and other technical means at the summit. They can provide an ultra-clear, bright, seamless display effect, but they can also make daily operation and maintenance of the screens smart and simple, ensuring the meeting runs smoothly.
Nearly 800 square meters of Unilumin screens, from the international airport to sites inside and outside the summit, contributed to the summit's success, witnessed a new chapter of the China-Uzbekistan comprehensive strategic partnership, witnessed the process of Shanghai Spirit going further into the world, and witnessed the spread of Chinese wisdom in the world.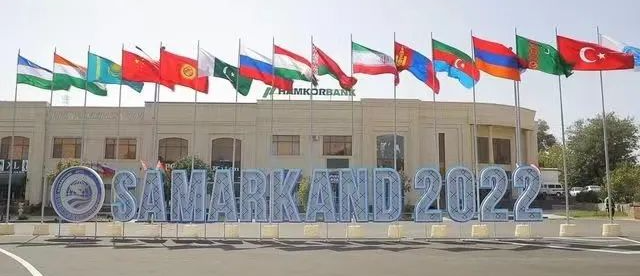 Unilumin has long been a leader in the LED industry, contributing to the effective operation of smart meetings and smart government affairs with its LED light display products and integrated solutions, which have been used in major events such as the National People's Congress and the Chinese People's Political Consultative Conference, as well as the China-Bridge in Germany. Unilumin's customer-oriented quality service and the ultimate experience of screens alive, in this event of head-of-state diplomacy, once again makes Chinese technology "go global with high quality."