The FIBA Basketball World Cup 2023, the largest and most competitive top international basketball event, just ended on September 10. Unilumin Sports as the official LEDs supplier, witnessed the triumph moment with global audience and fans.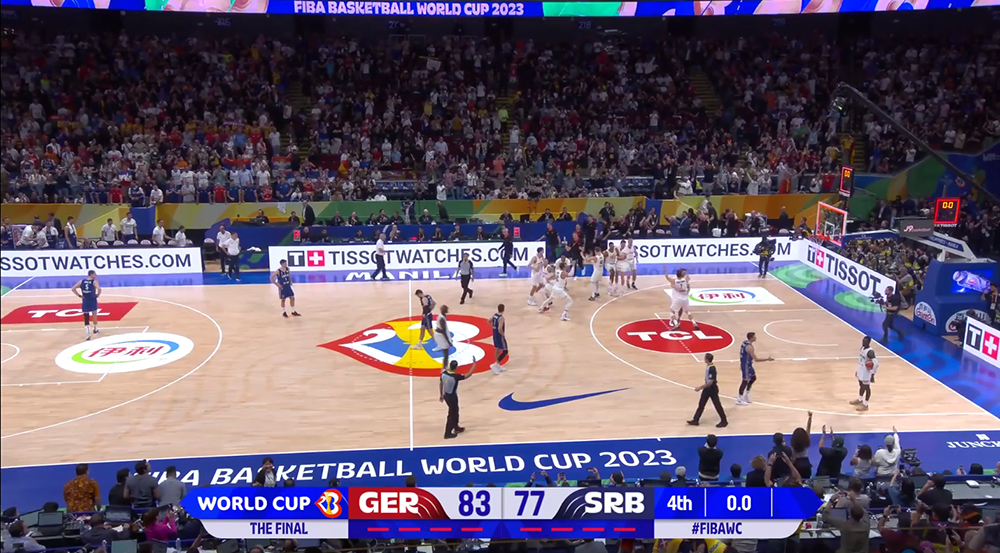 Held in a total of 5 stadiums in the Philippines, Japan, and Indonesia, the FIBA World Cup 2023 brought an engaging event experience to audiences and fans around the world in its duration of 17 days under the support of 600 sqm displays and integrated solution from Unilumin Sports.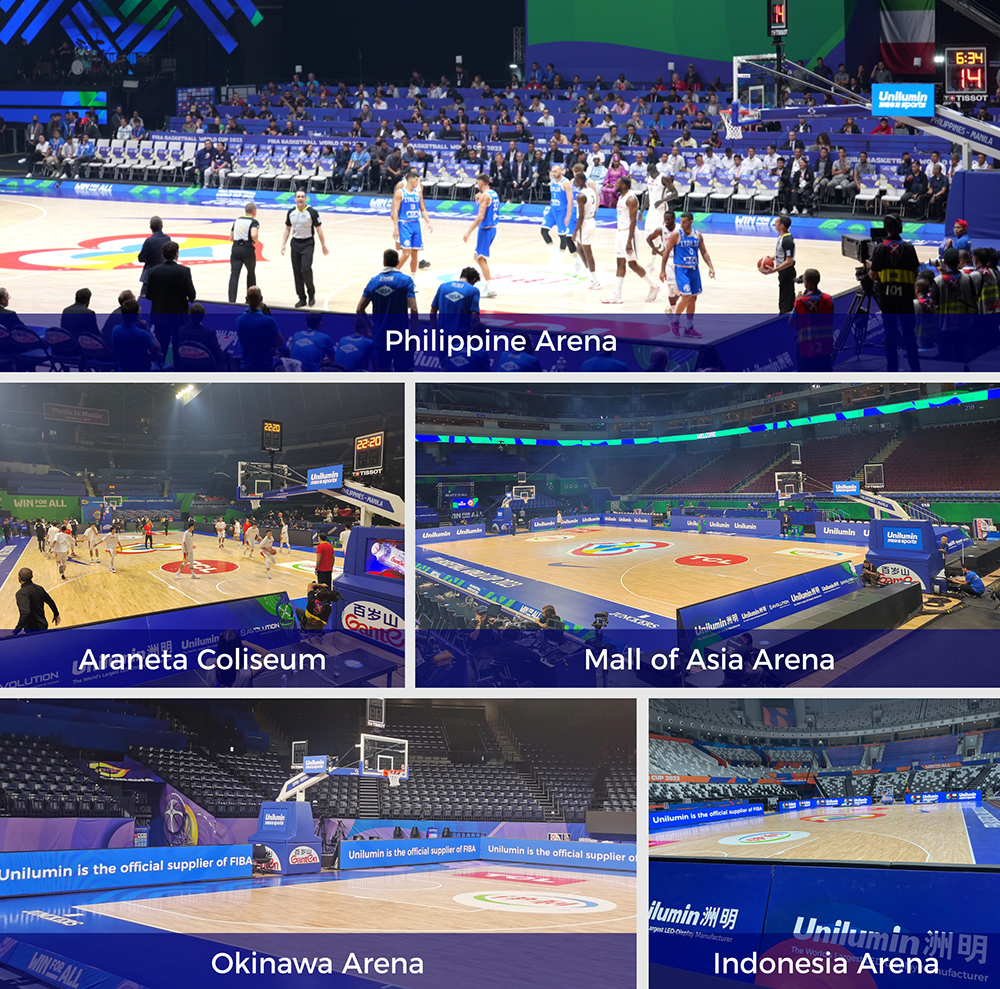 The professional LED perimeter boards were deployed in each stadium where FIBA World Cup was held, including Araneta Coliseum, Philippine Arena, Mall of Asia Arena in the Philippines, Okinawa Arena, and Indonesia Arena. Besides, Unilumin Sports provided basketball stand backside screens and backstop unit LED screens for the first time, assembled with a diverse category of display products including UpanelII, UGMII, and Uslim-O. They displayed high-definition images to stir the atmosphere for the competitions and contributed to the smooth operation of the event.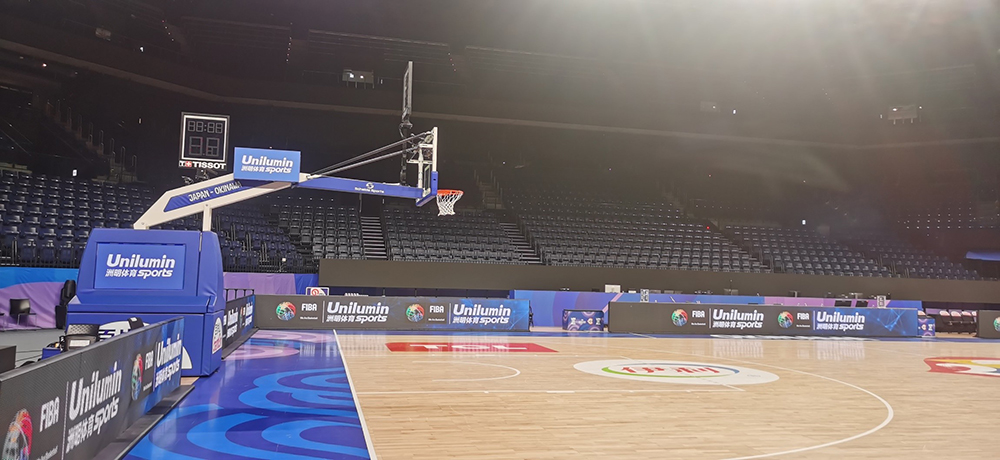 The LED displays Unilumin Sports provided boast exquisite color and ultra-high-definition display effect, which not only creates an unparalleled viewing vibe for the audience, but also provides infinite value growth potential for the event information and commercial advertising. Whether it is on site or in broadcast, Unilumin's LED displays bring an immersive event experience through premium pictures presented. In addition, features of quick installation and disassembly as well as real-time content updates also make Unilumin LED stand out from traditional roll-up equipment on the field.
During this FIBA World Cup, Unilumin technical team provided all-round support at the site, daily checking the status of the displays to ensure each detail of the work. The professional service guaranteed the success of each competition.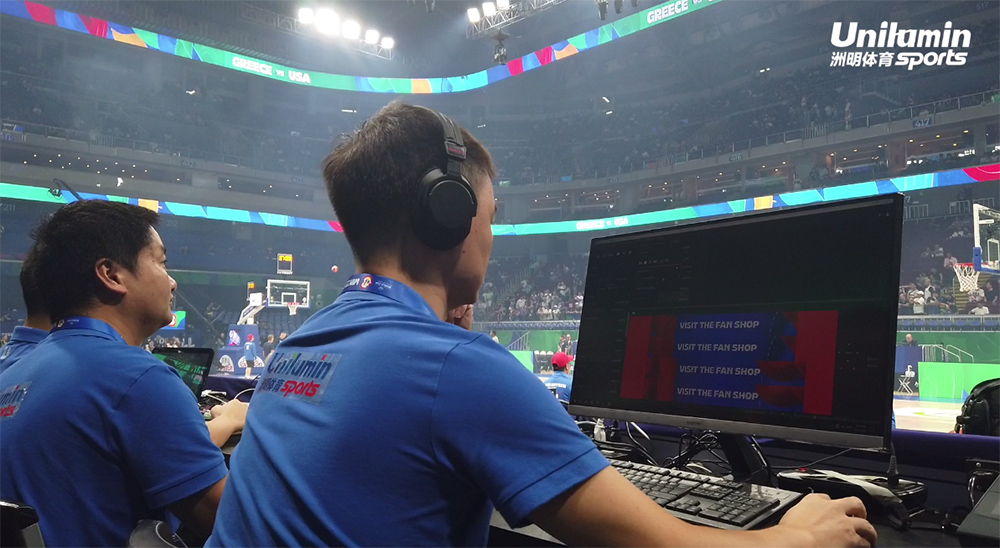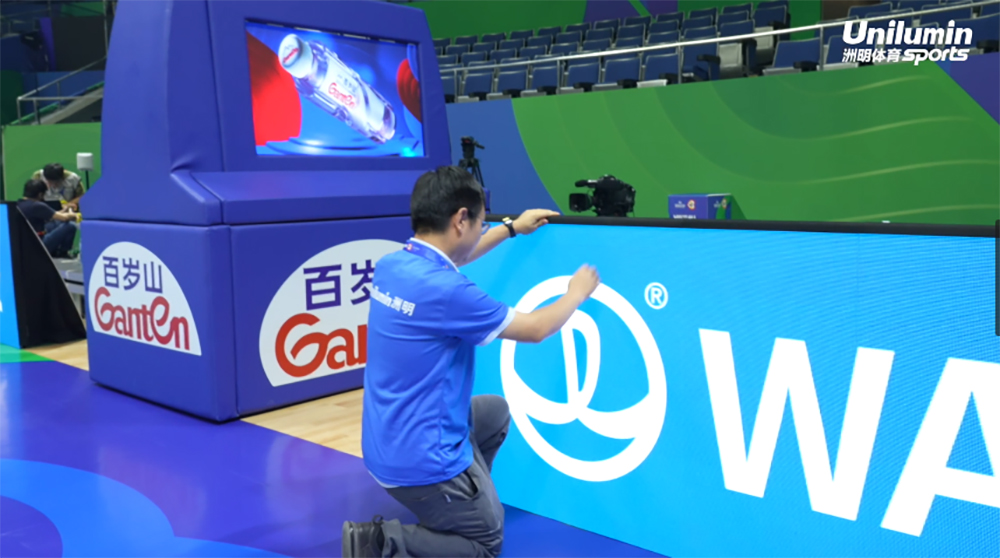 During the five years of close cooperation, from the 2019 Basketball World Cup to the 2021 Women's Basketball European Cup, and from the 2022 Basketball European Cup, to the 2023 Basketball World Cup, Unilumin and FIBA have together achieved fruitful results in the sports industry such as event operations and joint product development. The collaborated work of the two parties elevates the FIBA event to a higher level and is well-recognized by the public. "The cooperation between FIBA and Unilumin has achieved remarkable results." "There is no doubt that our partnership is a win for all." said Alice Ekonomou, head of Sponsor Management of FIBA Marketing.
As a representative of China's LED brand, Unilumin will continue to join forces with FIBA and light up each basketball feast with dedication.