Lasting 3 days from 14-16, June, InfoComm 2023 concluded with a perfect ending in Orlando, USA. InfoComm is the largest professional audio-visual trade show in North America with vast international influence. Unilumin Group participated in this show together with its subsidiary LAMPRO. A number of LED star products and solutions stroke a pose on the stage, bringing a feast for the eyes.
Virtual Production Solution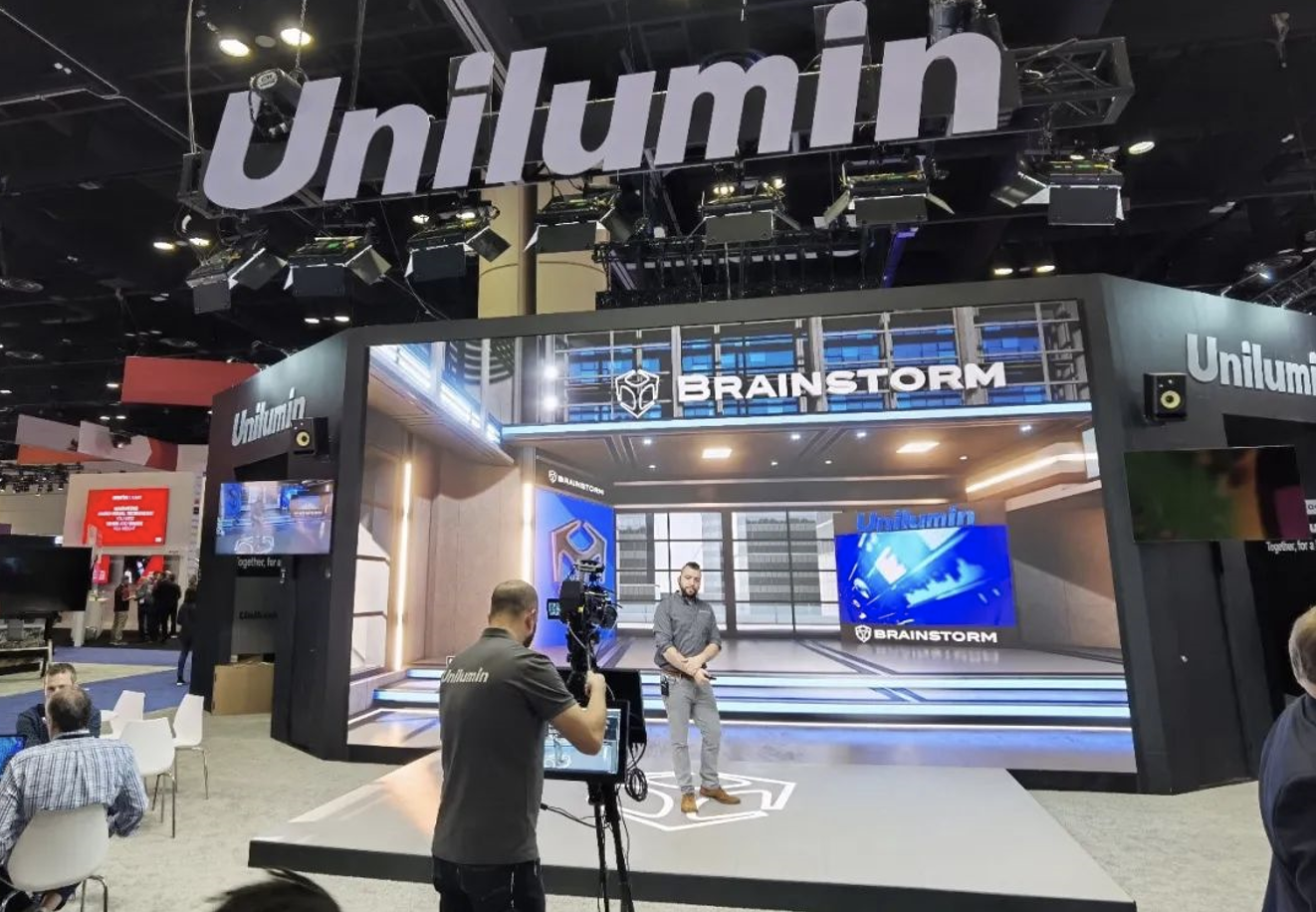 At the show, Unilumin, together with its eco-partner in the industry-Brainstorm, used the "backdrop + floor tile screen" to recreate the virtual production scenario, and visually demonstrated the simple shooting process and vivid effects through on-site practice.
The LED backdrop adopted UpadIV 2.6 with the advantages of high refresh rate, high frame rate, high brightness and wide color gamut, allowing the change of background at any time. So that the characters can be integrated into any virtual scene, and by this way it achieves the effect of "What you shoot is what you get". This solution can be widely used in news, sports, entertainment, film and television content shooting and production.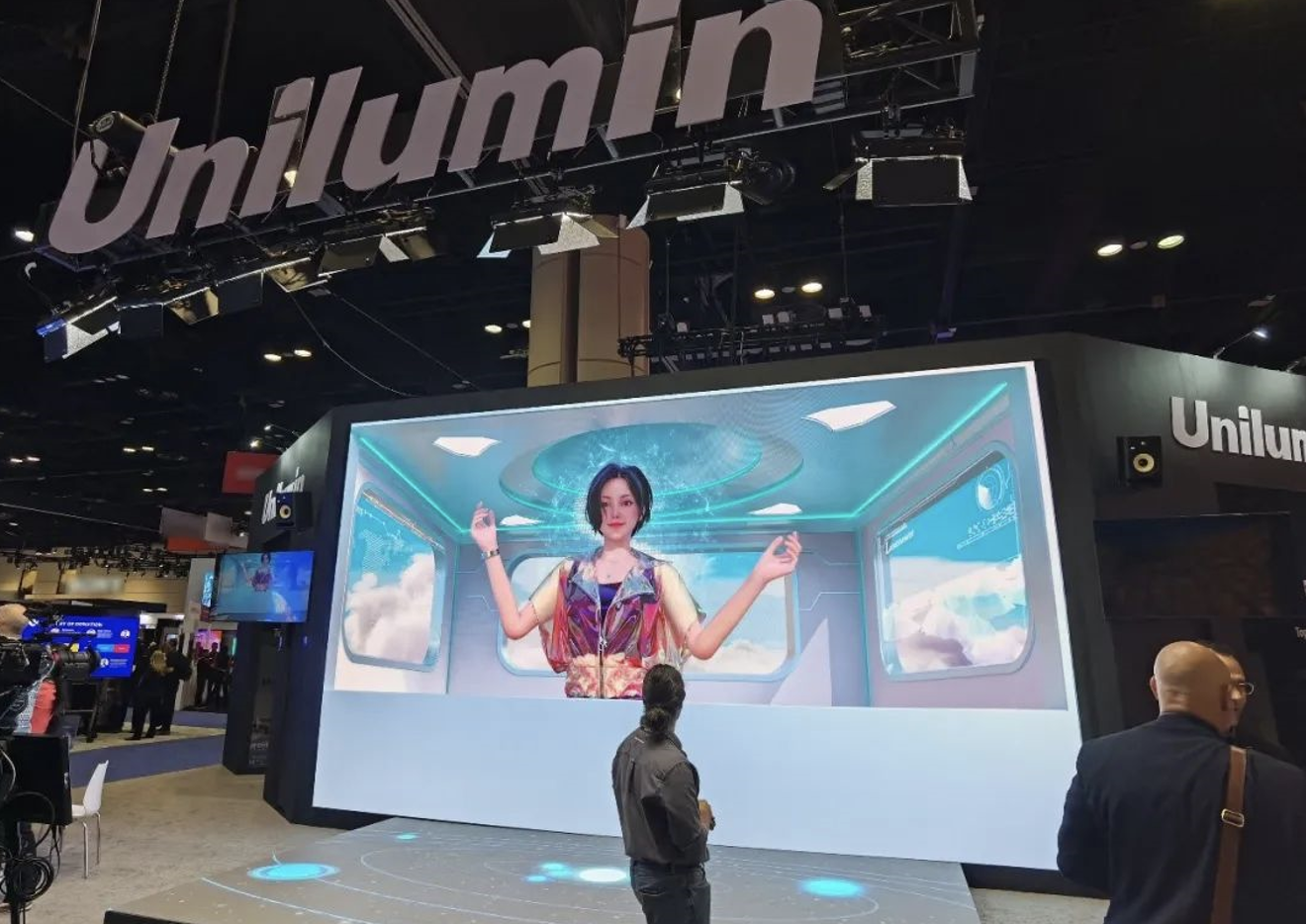 At the virtual production stage, a digital human created by Unilumin digital content team made a stunning appearance on the main screen, waving hello to the audience and attracting numerous fans to take photos.
A wonderful interactive voting session has been organized at the site. Visitors can vote for their favorite Unilumin products on their mobile phones, and the data will be automatically presented and refreshed in real-time on the big screen of the virtual production stage, adding some fun for visitors who are here for the on-site viewing experience.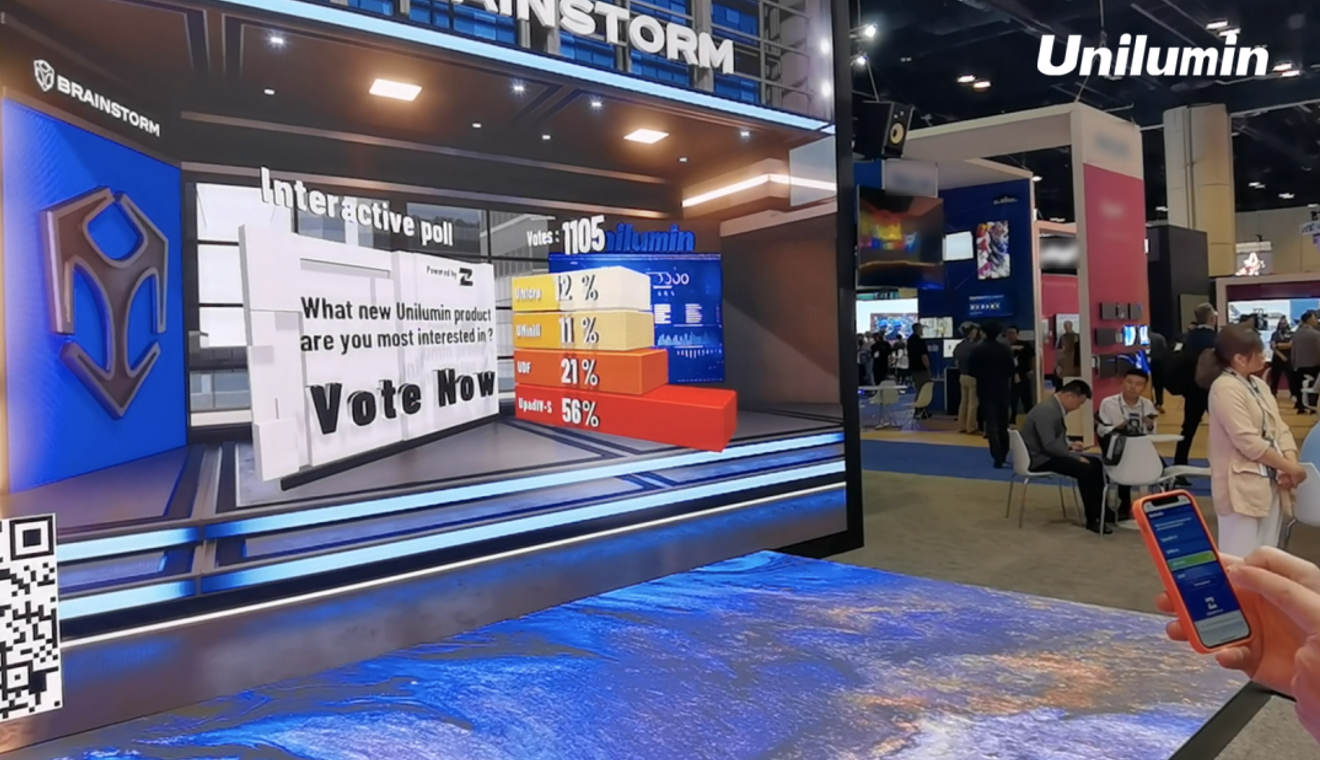 Star Products - Mini & Micro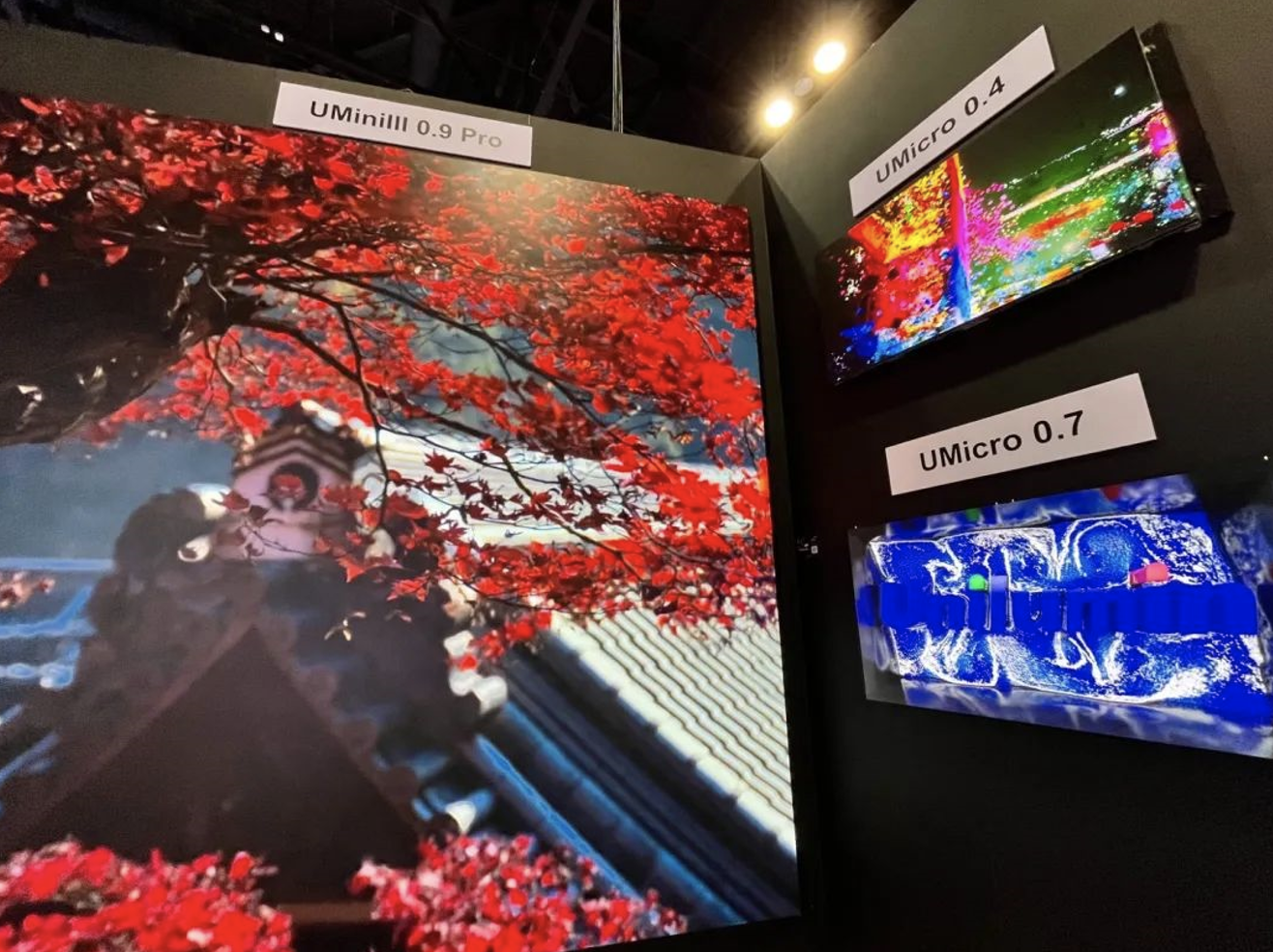 At the show, Unilumin displayed several series of star products, including commercial and professional display, rental, and outdoor display, among which the most eye-catching products are Unilumin 's latest indoor fine pitch products Mini & Micro series.

This series adopts fully flip-chip and COB packaging technology and has achieved automatic mass production with a full range from P0.4 to P1.8, which offers a variety of choices to customers. Products showcased at the site were UMiniIII 0.9 Pro as well as Micro 0.7 and 0.4. They displayed ultra-delicate images and showed visual beauty, enabling watching from a closer distance.
LED Creative Display
The creative display combinations at the site were also eye-catching. The S-shaped curved screen and the cool LED cube built by UpadIV splicing with XS and XC respectively appealed to countless visitors passing by. They presented artistic beauty and became the most popular products in terms of the styling at Unilumin booth, displaying vivid images and decorating the space at the same time.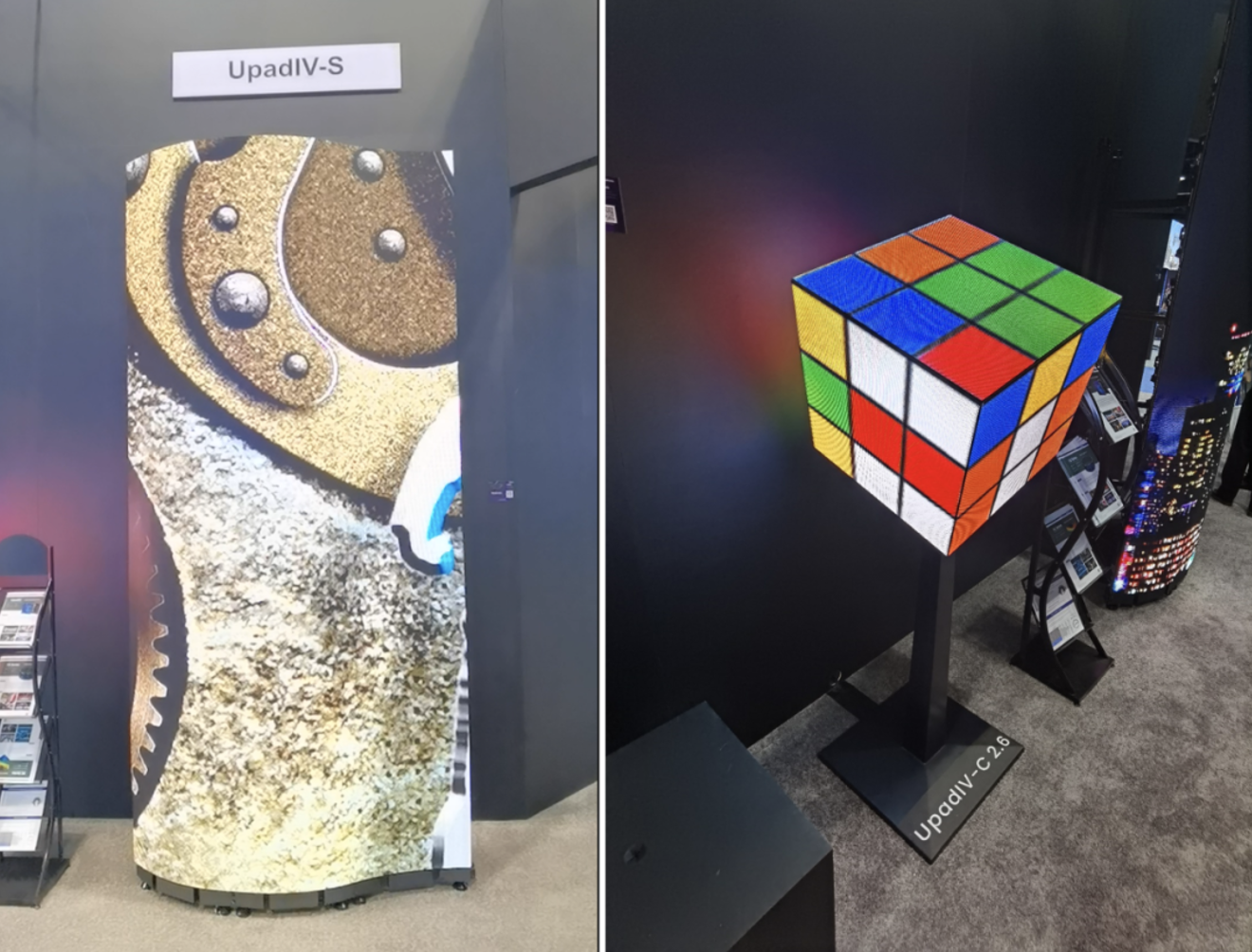 Ecological Partnership, Co-build a Brighter Future
Unilumin, in collaboration with Vū / MRMC, has built the Unreal Ride experience area at booth 6081. Real props and LED screens were combined together to present a fusion of the real world and the virtual one. The overall solution not only increased the efficiency of shooting, but also improved the experience to a higher level.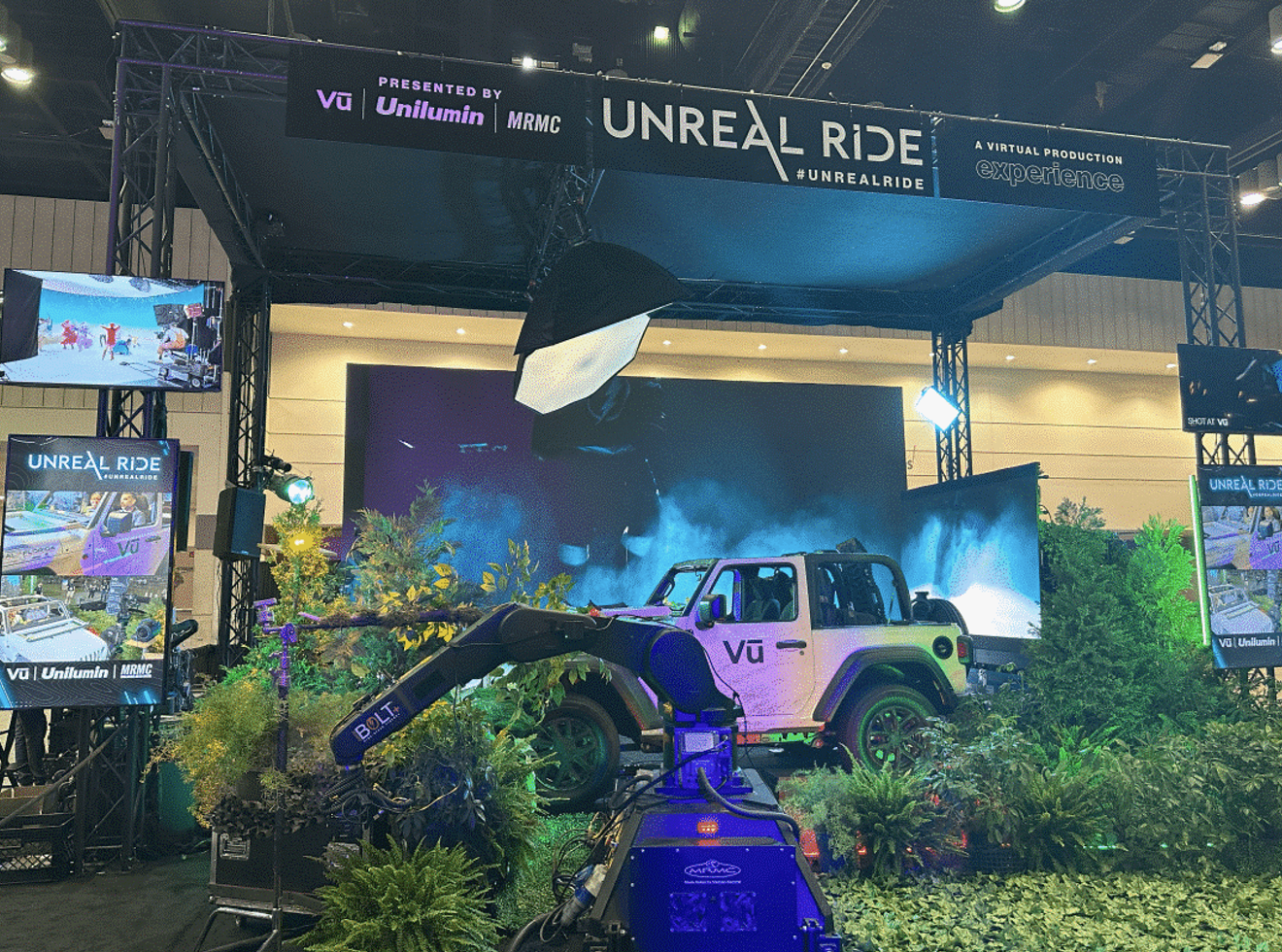 In addition, Unilumin also carried out ecological cooperation with rp Visual Solutions, Peerless-AV and Mount-it! Pro, providing them with large HD screens at booths 2521, 1329, and 3817 respectively, helping our partners to present their advantages to the greatest extent.
The InfoComm came to a successful conclusion, but the charm of Metasight will never subside. Unilumin looks forward to meeting you again next year at InfoComm 2024 and showing a grander Metasight world.